Why A Stable? Have you ever stopped to consider why Jesus was born in a stable? Or why his birth was first revealed to the shepherds?
Behold, a virgin shall be with child and shall bring forth a son, and they shall call his name Emmanuel." Isiah 7:14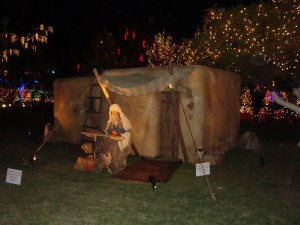 "Joseph also went up, from Galilee, out of the city of Nazareth, into Judea, unto the city of David, which is called Bethlehem." Luke 2:3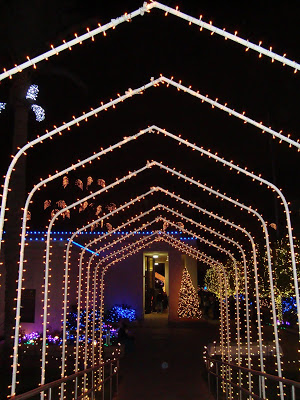 "And so it was, that, while they were there, the days were accomplished that she should be delivered." Luke 2: 6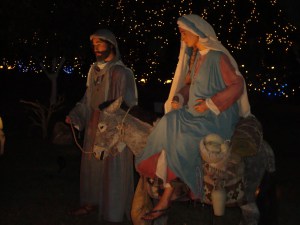 And she brought forth her firstborn son, and wrapped him in swaddling clothes, and laid him in a manger; because there was no room for them in the inn." Luke 2:7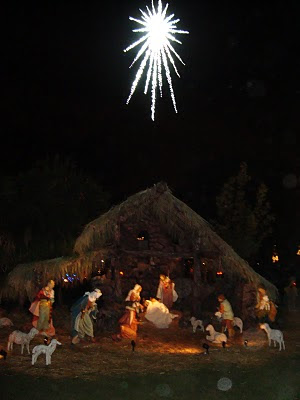 "T
here were in the same country shepherds abiding in the field, keeping watch over their flock by night."
Luke 2:8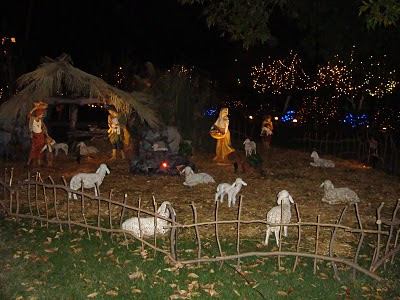 "And the angel said unto them, Fear not: for, behold, I bring you good tidings of great joy, which shall be to all people."
Luke 2:10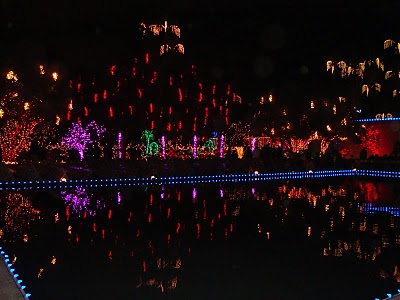 "When they saw the star, they rejoiced with exceeding great joy." Matthew 2:10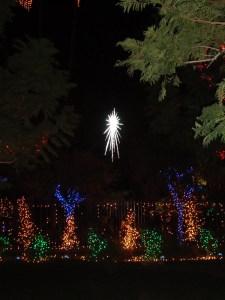 "And when they came into the house, they saw the young child with Mary, his mother, and fell down and worshipped him; and when they had opened their treasures, they presented unto him gifts; gold, frankincense, and myrrh." Matthew 3:11
"Glory to God in the highest, and on earth peace, good will toward men." Luke 2: 14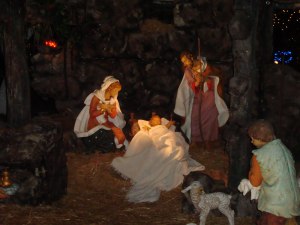 Why A Stable?
I grew up in a farming community. I know my way around a barn~ a stable. It is an aromatic experience to be sure.
I often think about why God chose a stable as the setting in which Mary would give birth to the worlds most precious baby. He certainly should have been born in the loveliest of palaces.
But our Savior was born in a stable~ one of the most humble of places on earth. The angel first revealed His birth to shepherds, which at the time was considered to be one of the lowliest of professions.
But Jesus was also worshipped by the most revered of men.
Why was this God's plan?
I believe it was so that no one would ever feel that he or she wasn't worthy enough, or too worthy, to have Jesus live in their heart. Jesus is and forever shall be accessible to everyone.
He is here for you and loves you. It doesn't matter where you were born. It doesn't matter what you do for a living. Or what you did yesterday. It only matters that you take Him into your heart today.
May the peace of the season be yours eternally.