Yesterday's blog featured a review of the Little House on the Prairie musical and photos of my family meeting the entire cast. Today I thought I would share a few pictures from Wednesday nights Little House children's event. Here's our family all dressed up to meet the wee folk. It's the picture you dartboard enthusiasts have been waiting for, a prairie girl.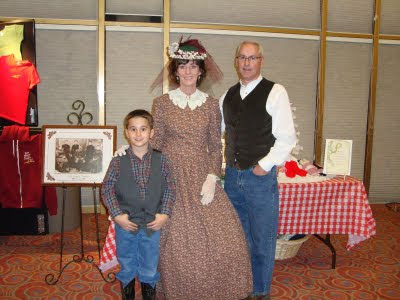 Prairie Girl
I brought in my family album, a few of the Little House books in other languages and a favorite Little House Christmas book.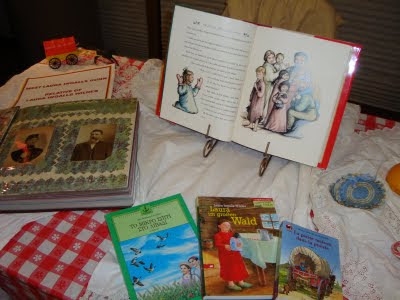 As part of an interactive, I asked a question.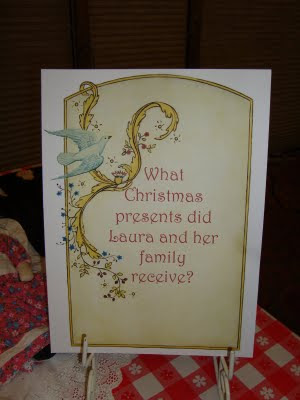 I made a display of the things Laura and her family were thrilled to receive for Christmas and asked the children how it was different from what they are asking for this Christmas or Hanukkah.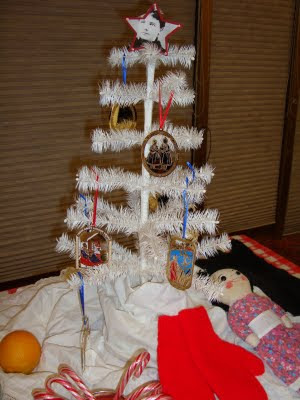 A Visit from the Delightful Cast
A few of my favorite people from the cast came by, Carly Rose Soneclar, Taylor Leigh Bera, and Michael Boxleitner.
An adorable set of twins in their bonnets were just two of the many adorable children that I met.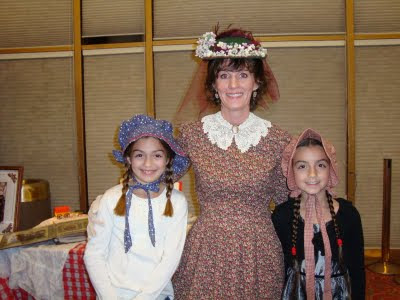 Lest you think it was all little girls, here is the proof that big girls still want to be prairie girls too. Coincidentally, we were all named Laura.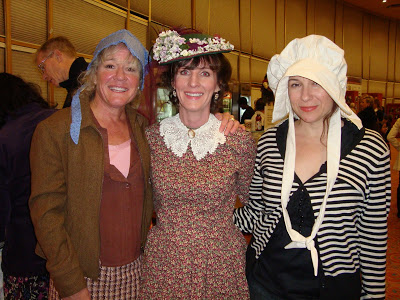 I once again met the lovely Karina Bland who wrote the wonderful article "Pining for the Prairie" for the Arizona Republic. You can tell it is the end of the evening by the way my hat is tilted. (Thank you, Heidi and Jenni, for having the supplies at Hollywood Regency that allowed me to create such a hat. You can also buy my corsages and other vintage Christmas ephemera there.)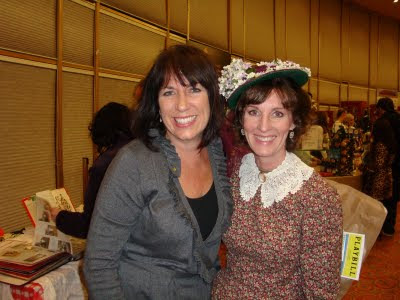 Have a wonderful weekend. I will have my nose in a book in preparations for my last finals on Tuesday.