Pick me, pick me! Craft 7. I recently made some festive picks using vintage sheet music.
Pick me, pick me! Craft 7
The larger leaf and blossom style ended up on my tree.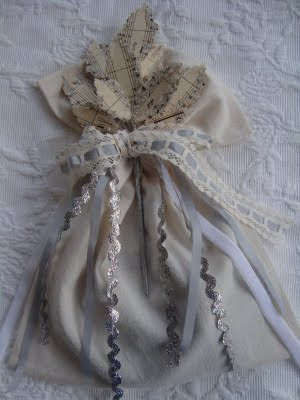 It's funny how ideas come to you. As many of you know I create corsages using new and vintage elements. One of the things I do is snip off bits and pieces of new picks to add onto the corsages.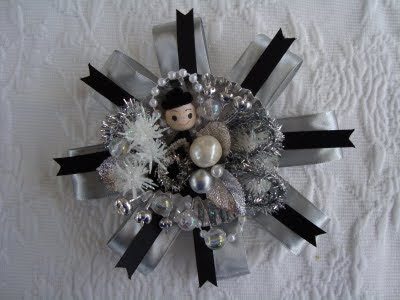 After one such craft session as I was cleaning up I scooped up the pick "skeletons" to place them in the trash and hesitated for a moment to admire the now bare stems.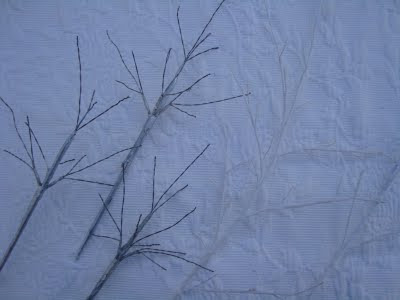 It came to me that new life could be given to such a stem if leaves were added. In another cleanup pile were scraps of sheet music leftover from another project. Hmmmmm… so I grabbed a pencil and sketched the outline of a leaf and grabbed my decorative scissors.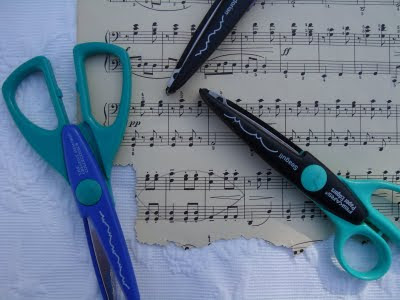 I kept sketching and cutting until I had a leaf for each stem.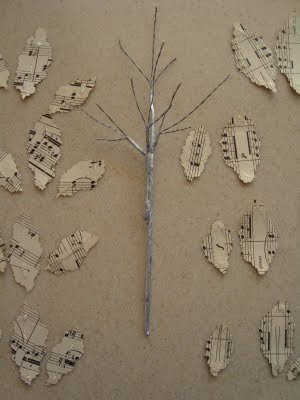 Everything is better with a touch of glitter. So out came the Stickles.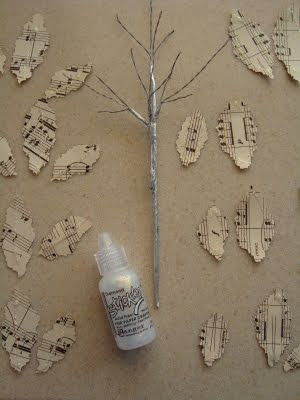 I made enough picks to place on my tree and to nestle on top of a few gift bags.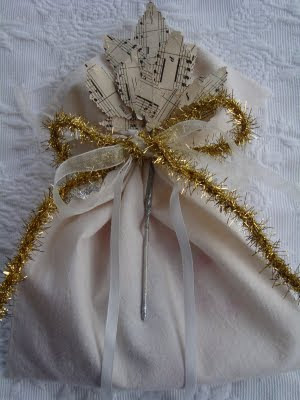 Have you ever recreated something from scraps destined for the landfill?
Go make a beautiful mess and be blessed.