It's Not Christmas Until… I have been consumed with school. In my home, there has really been no focus on Christmas fun, only finals. But that is now behind me and I have less than 10 days to make some memories with my children. I have been thinking about the Christmas memories I made as a child. I can only remember maybe one or two presents I received. So it's really not about the gifts.
When I was little, shortly after Thanksgiving, my dad would go over to the corner of the family room where the stereo system was kept and rummage through our collection of albums. He would finally turn, smile, and hold up a plain white album and that featured Bing Crosby in a Santa hat and a holly bow tie. You know the one.


It's Not Christmas Until
He would proclaim " It's not Christmas until Bing sings that it's Christmas."
This is the second year that I have now had to look to the heavens and say "Hey dad, get ready to turn up the volume." Then I rummage around until I found a certain cd and turned to my children and said, "It's not Christmas until Bing sings that it's Christmas."

While I only have a few images of me at Christmas time as a child…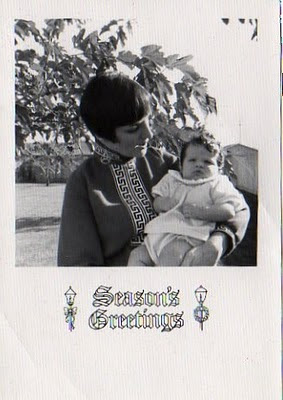 I have taken my children for a photo with Santa every year. The fashionista's last photo was taken at age 12. So I wonder if I only have 4 more of these to go: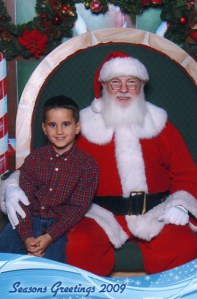 But for all the traditions and to do lists that remain I am really just trying to enjoy each moment. Savoring the seconds to enjoy those who sleep in heavenly peace.