Blissfest is Back! If you are going to be in Phoenix this Friday Blissfest is a can't miss event.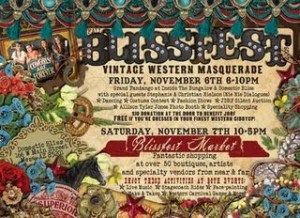 I always have the best time at Blissfest. Although I just didn't have the time to participate as a vendor this time around (school~bah humbug!) you can bet your bottom dollar I will be attending this event. Many of you may remember my getup from the spring Blissfest and I just can't wait to put on my hee haw of a honey outfit that I have concocted. The Fashionista went for all cowboy cuteness.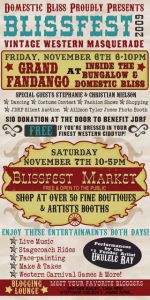 My girl and I are looking forward to hopefully meeting a personal hero of ours:
Nie
Nie
and getting a jump start on our Christmas shopping.