The Fashionista has finished her summer internship. It resulted in a job with a sister store.Woohoo! I have to be the proud mom and show you a few of her efforts. Although I must apologize for the quality of the photos. I think it has something to do with the model featured in this shot. How Anthro is lovely.

How Anthro is lovely
Why do I think it is this particular person? He left evidence that he used mom's camera and now the camera is not working properly. Hmmm.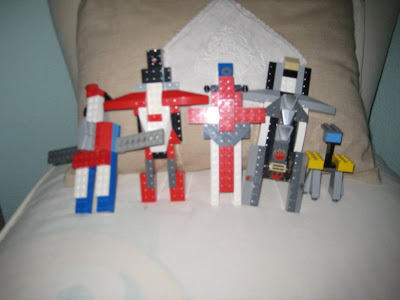 Ok, back to the first shot. I am so proud of my girl. She learned to use a drill and a saw ~as well as a hammer. She painted and helped construct the arch of orange sticks featured in the first shot. Here is a close-up. Holy sticks Batman!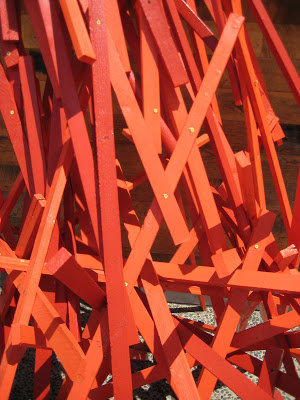 Each and every lantern was hung by my girl.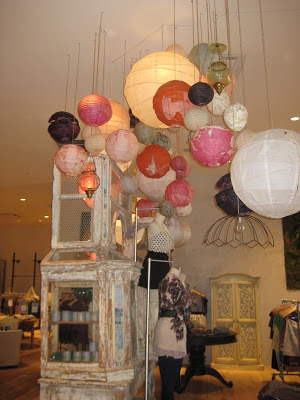 She also worked with maps and created street signs.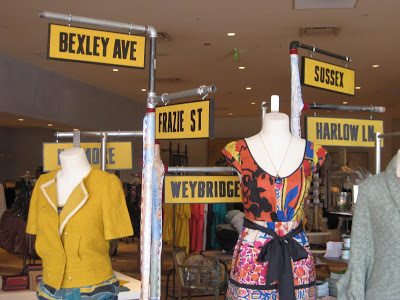 Wall of moss anyone?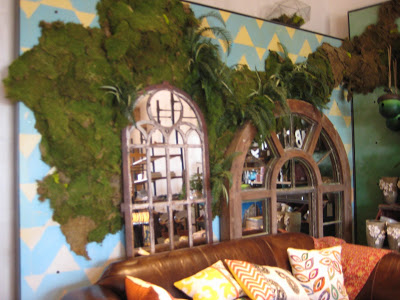 More maps and globes. I now have such a greater appreciation for what goes into store displays.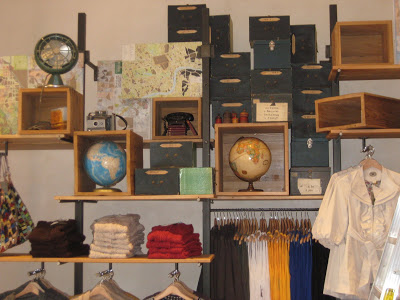 Love truly is in the details.
Of course, I had to take a moment to shop while I was there. Sweet Boy entertained himself as well.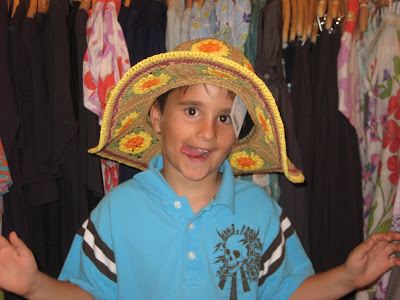 "R" you "Quite" talented? I think so. Well done my girl.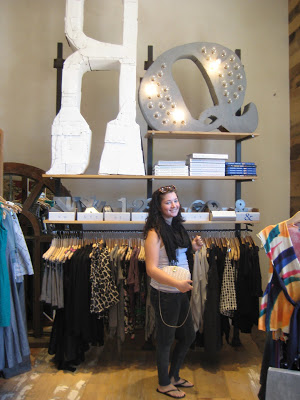 In other news, we had an unwelcome intruder trying to share our swimming space. My hero, Mr. Decor, tried to reason with the scaly jerk and let him know that he was the only man allowed in the pool with me.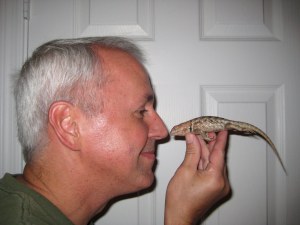 Alas, the thought of other waters was too much for Lucifer the lizard and he drowned himself.