I recently had my sewing machine out for another project and had been digging through my huge chest of vintage fabric. I came across several things that I decided I would finally finish. The first project consisted of a vintage pillowcase material. In the past, you could purchase this material that came on a roll. It was somewhat like a tube and the shopkeeper would just cut off the desired length to suit the individual. I had a few of these cases. Pillowcase Parade.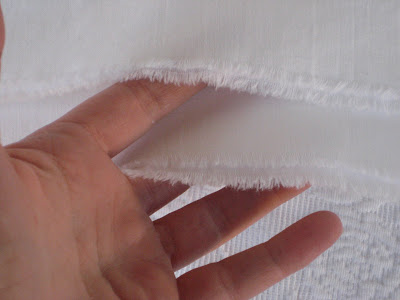 Pillowcase Parade
One case had been stenciled with a design which I imagine a former housewife had plans to embroider. Wanting a matching set, I washed the case and it almost completely faded away.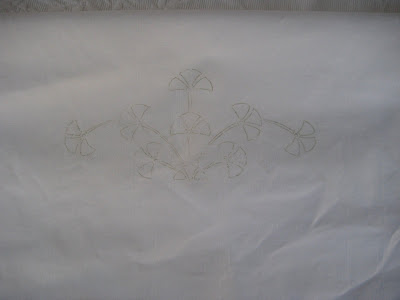 Continuing my search through my treasure chest I found some crochet pillowcase edging. I wasn't really loving the lime green edging, but the rest was divine.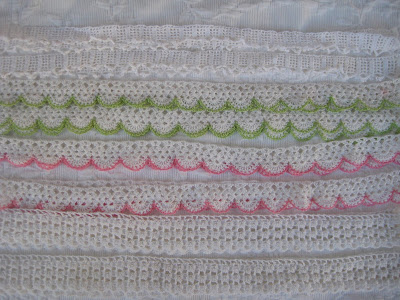 Thinking of my guest room and remembering that I had been searching and searching for the perfect lavender sheets I decided to try and dye the cases. I first selected a pair that was heavily stained and no amount of oxy clean would remedy the problem. The fashionista wanted some yellow cases for her new home and they turned out beautifully.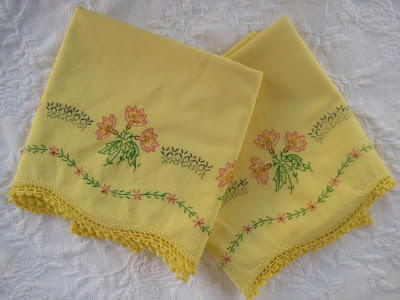 A few of the cases I left white and just added the beautiful trim.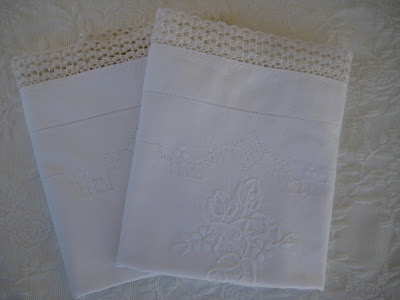 I had a bit of fun using the decorative stitch selection on my sewing machine.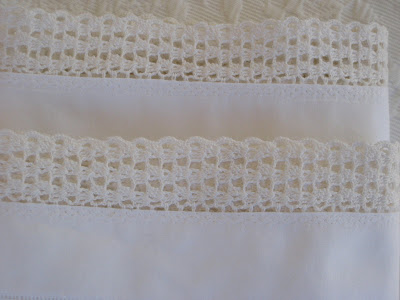 So back to my quest for lavender pillow cases. I took the plain white tubes, sewed the bottoms closed and placed them in a lavender dye bath along with the lime green pillow case edging. The dye softened up the green edging and also completely covered the one case that had the faint stencil.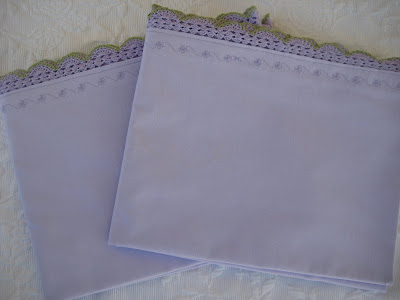 I then added another decorative stitch and fell in love. The cases reminded me of sheets you would find at Anthropologie or Pine Cone Hill. The best part was that the only cost was the dye.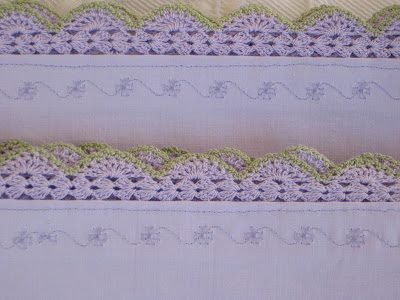 Have you dyed anything lately? Hair doesn't count. 🙂