In last Monday's post I revealed the completion of Sweet Boy's room. One element of the room that visitors have commented on is the sweet little basket that you see on the floor to the right of the dresser. Typography is so popular right now. Both Pottery Barn and Ballard have several items in their catalogs. But as you may know, I always like to put my own twist on great ideas.

Make your own typography basket
Last April I attended a really great garage sale and found this sweet basket for $2.00. While at the time I didn't have a use for it, I knew eventually it would get a makeover and find a place. Fast forward to summer and I realized I needed a basket to store Sweet Boys books in. Out came the spray paint.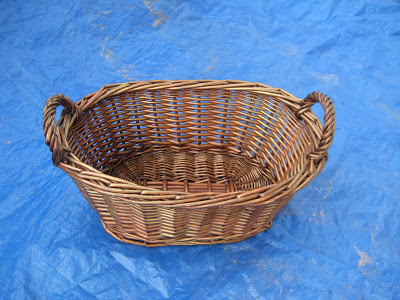 While waiting for the basket to dry, I dug through my craft closet hoping to locate a bottle of brown craft paint. Much to my chagrin, I didn't have any. Since I am currently committed to using up what I have on hand, instead of spending money, I had S.B. mix a bit of red and green along with a dollop of champagne. Sweet chocolate!
Tip: I use a color wheel regularly. They can be purchased at any craft store for a few dollars. Keep one on hand if you want to become a master color mixologist.
Gem of the day: Letting your kids mix the colors during summer vacation keeps their hands and brain occupied.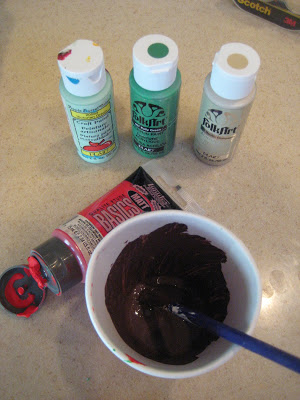 Next, I taped a few numerical stencils to the basket. The great thing about making your own typographical creation is that you can select a combination of numbers or letters that have personal meaning to you. S.B. chose "930". He proclaims it is "The best day of the year."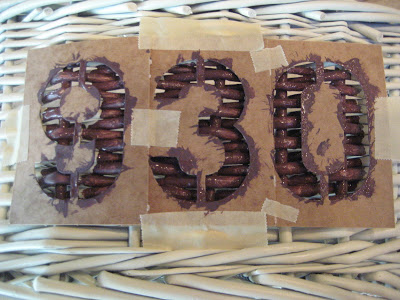 While the wicker was a bit tricky to paint on, it turned out ok as I was seeking a vintage finish. After letting the basket dry overnight I sanded down several key areas to give it the worn feel I was seeking. S.B. then had the pleasure of filling it up with his weekly library selections.
How not to go crazy tip: If you place library books in a designated basket it eliminates the tears often associated with finding a lost book that is due.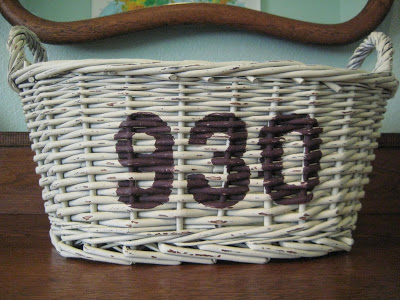 Other Room Elements
Another element in the room that has personal meaning is this banner. Early in his Air Force career, Mr. Decor was stationed in Japan. He received this piece of cloth at a Sumo wrestling match. It has been at the bottom of a drawer for almost 20 years.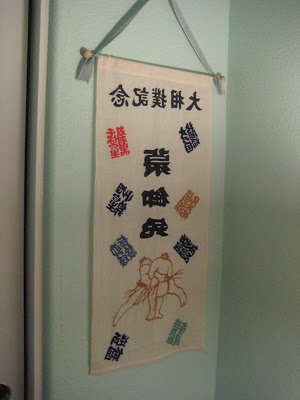 After a gentle hand washing followed by line drying, I sewed a simple rod pocket on the back just by folding the banner down and tacking it with a straight stitch. The thin rod and wooden caps were purchased at Michaels for less than $1.00. I didn't even paint them. The ribbon came wrapped around the comforter I bought for S.B.'s bed at Target.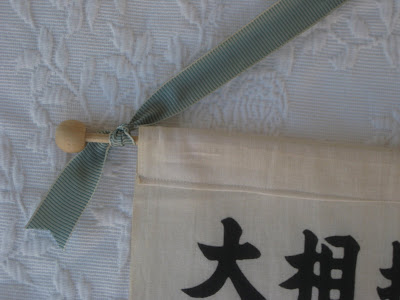 I hung the banner near the nightstand which holds my maternal grandfather's camera and my paternal grandfather's radio, as well as a pair of wooden shoes I picked up at a flea market in Europe. The collection of elements work well together.