Mary, Mary quite contrary. How does her garden grow? Quite beautifully!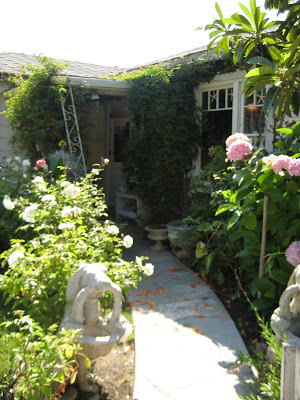 Mary, Mary quite contrary
Coming down the street I instantly knew which house was

Mary's.

It was by far the most enchanting.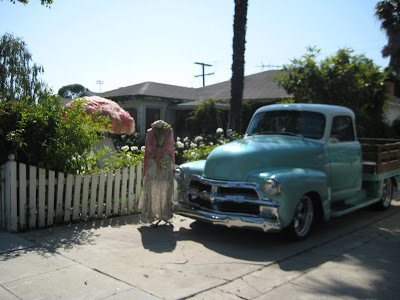 Everywhere you look there are magical details such as this European post box.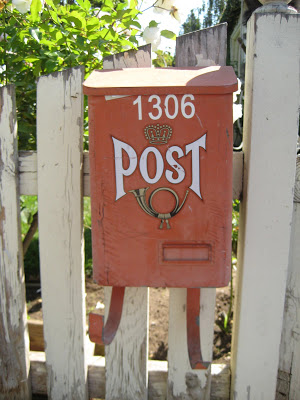 Mary
is warm, gracious and above all bubbly. Would you like to come in?

The front room was filled with treasures lovingly selected and placed. Every piece tells a story. The fabulous ottoman was built by Mary's dad.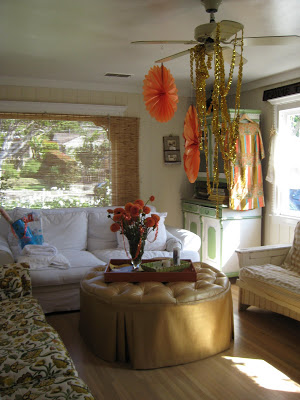 Here's a closeup of a hutch that is the perfect shade of a meadow. Mary has an extensive collection of exquisitely beautiful vintage clothing.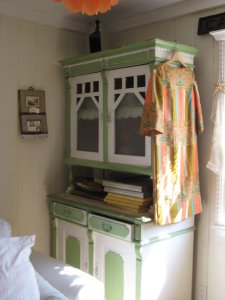 I simply adore how two starfish hold up a beautiful piece of lace across each of her windows.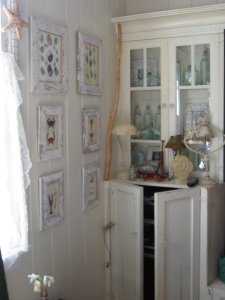 I could gaze for hours at her truly gorgeous kitchen. Isn't the jadeite lovely?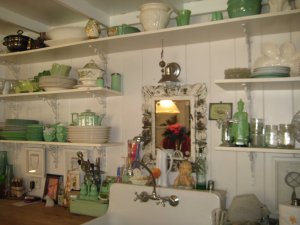 Here is a sweet little cabinet that houses gold rimmed glassware and such.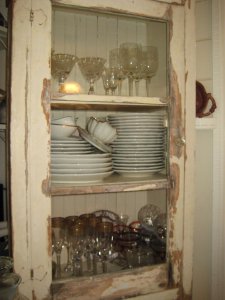 Another shelf is filled with vintage molds and the cutest cookie jar ever!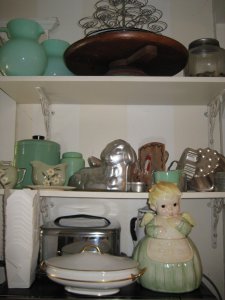 Mary painted one wall with chalkboard paint. Simply brilliant!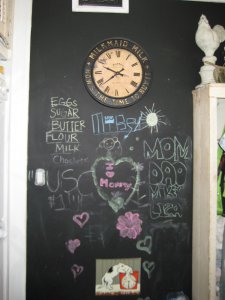 Walking down the hall I admired her wonderful shelf system. It allows Mary to rearrange the art groupings whenever the whim strikes.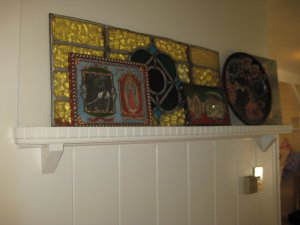 The Bedrooms
This is Mary's daughters' room dressed for a happy occasion.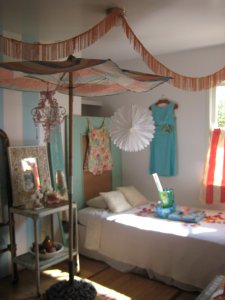 The striped curtains on the window evoke vintage seaside memories. The flamingo was simply fabulous.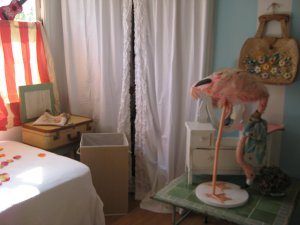 Look at the lovely shade of the water ski against the summery blue striped walls.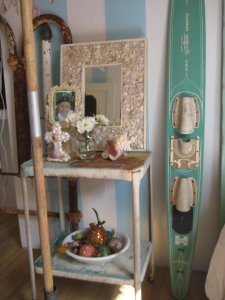 Here is a cozy corner filled with perfect pink yumminess.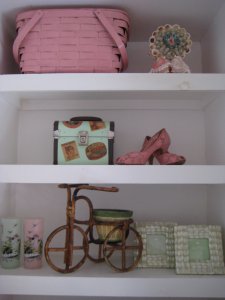 When Mary showed me my bed tears came to my eyes. I imagine it was because I truly felt so loved…welcomed.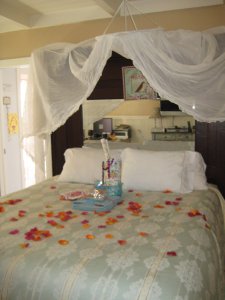 Love does truly live in the details.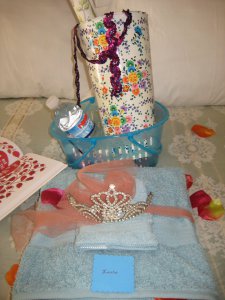 Here is the attached bathroom. The crinoline over the window is a perfect vintage valance.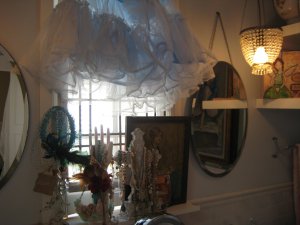 This oil painting made me want to do a pirouette full of happiness.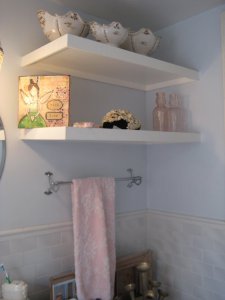 Now I have to show you one of the most adorable elements in the home. It is located in her children's bathroom. It a perfect entry for her precious pooches.