Recently I went to Minnesota to help my sweet Grandma Ingalls downsize and move in with her nephew Bob and his wife Margaret. ( I am SO jealous, but she didn't think she could stand the Phoenix heat. I don't blame her.) To Grandmother's House I Go.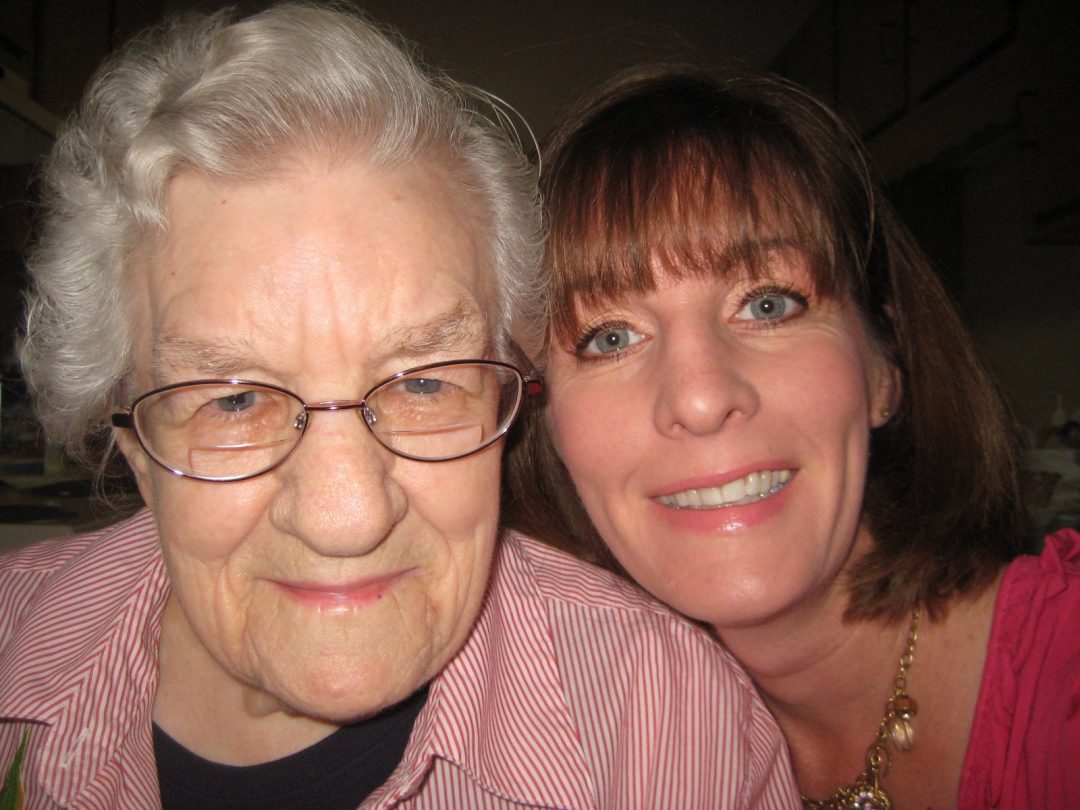 To Grandmother's House I Go
Bob and Margaret just moved into the home last month. The house had sat vacant for over a year. They have quite the green thumbs so in no time there will be a profusion of flowers.
It's a quiet area with nice neighbors.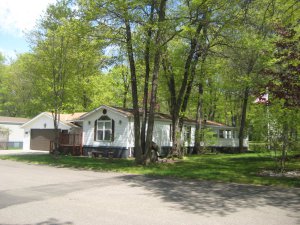 There is a nice backyard and two wide side yards.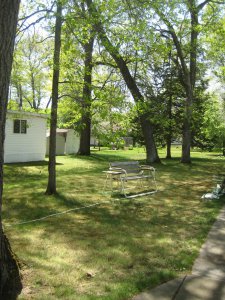 I drew to scale a template of the rooms and also measured and made to scale tiny pieces of the furniture that she wanted to take with her.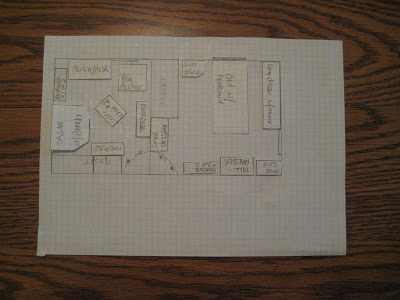 Here's sweet Granny playing "paper house". 🙂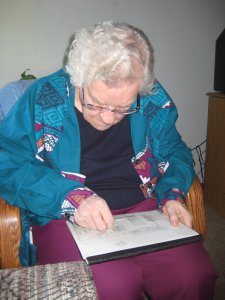 I also took some photographs of each piece of art and furniture that she wanted to move. Once all of the pieces were in place on the template, I taped each photo onto the wall where each item would go in the room. This is a great visual aid and my grandmother can instruct the movers on where to place things.

Treasures
Of course, downsizing meant that she had to part with some of her treasures. Here's just a wee bit of the fun stuff I brought home.
A painting that was done by my dad as a boy, old doilies, frames, and silver.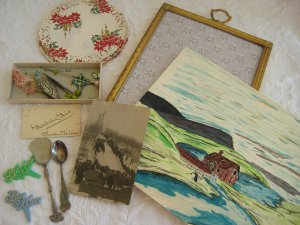 A hairspray can cover and tons of old jewelry and buttons.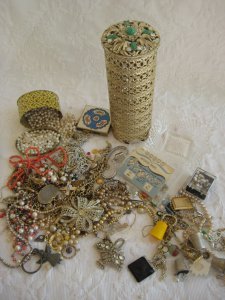 I've already been playing around with the bits and bobs and created this necklace. (Sorry, it is not for sale, but I will have other similar pieces in the Etsy shop soon.
I also brought home a lovely abundance of linens that I am still mending, washing and ironing.
I think the strawberry linen tea towels will be turned into curtains at the Fashionista's apartment. So Cath Kidston.

Now for a few of my favorite things
Remember on the last episode of "Friends" where Monica and Chandler were moving out of the great apartment and Joey wrapped his head up in bubble wrap and tape and invited Ross and Chandler to "Hit me. I can't feel a thing!" That is pretty much how I packed everything up and placed it into a hard sided suitcase. I then said a very long and heartfelt prayer.
The next four hours were some of the longest I've ever endured until I got off the plane and could inspect the goods. 
Whew! They MADE it!!!!
A lovely Bavarian china box to hold matches and a candlestick holder.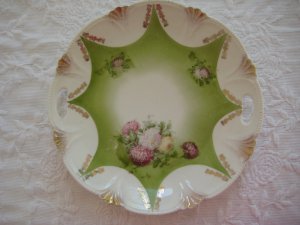 The baby cup is 87 years old. It was presented to my grandmother at her own christening. The little top hat is a toothpick holder that belonged to my great~great grandmother Sophie. She had bought it from gypsies selling their wares in a traveling cart.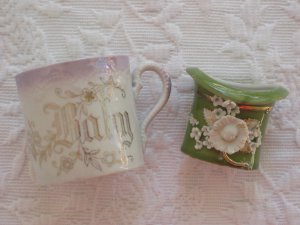 I cried when my grandmother gave this to me. It is a biscuit (cookie) jar that my great-grandfather gave to my great grandmother on their first Christmas together. It is 102 years old.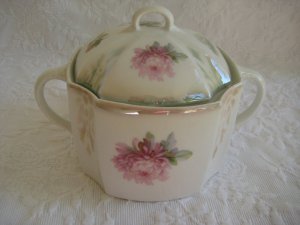 In the past, I have bought many pretty china pieces at various estate sales and flea markets. But there is something so very special to know people you have loved have treasured such heartfelt pieces.