School is out and it's peach pickin' season at Schnepf Farms. I took the Fashionista and Sweet Boy on a little field trip. (Pun intended.)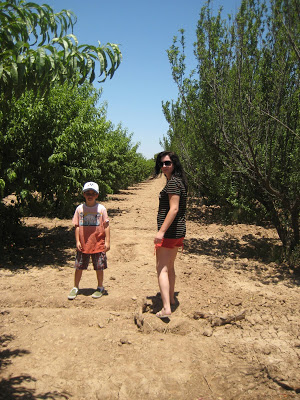 The trees were laden with sweet, juicy peaches.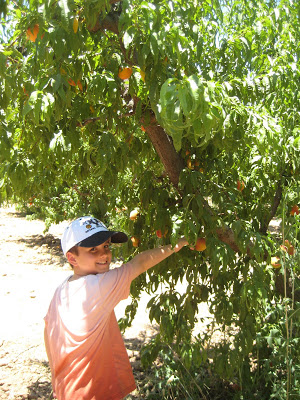 It was gloriously hot day enjoyed by only the sunflowers.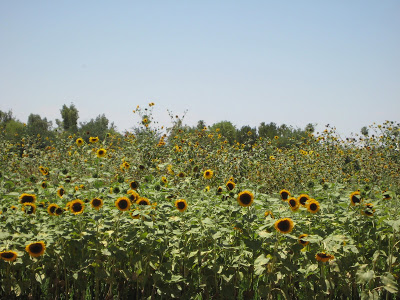 Gawk if you must at my huge hat and sunglasses. But the Arizona sun is brutal and I want to be melanoma free. Laughing at the plaid shorts is allowed.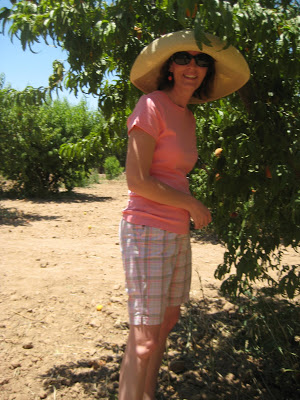 We picked several pounds of peaches. You know what that means…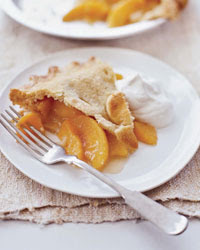 Schnepf Farms is also famous for their Dinners Down the Orchard. The next feast is scheduled for November 21st.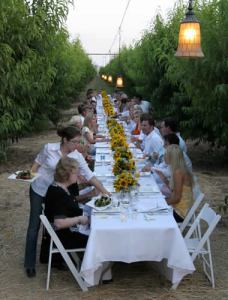 What is your favorite fruit?