I am currently working on a commercial remodel and design of a condo clubhouse. It is a large job and I am partnering with my dear friend Arlynn who is a decorator herself. During one of our meetings to discuss plans for the remodel I took a few pictures of her home. I love this art that hangs in her office. Although her kids are now grown, it is still precious. Friendly Friday Arlynn's Home.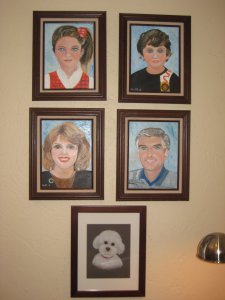 The home itself is built in the Spanish Colonial style. Within its four walls, Arlynn has cleverly combined various design styles~ which is known as eclectic. It is the most challenging of the design styles and Arlynn is a master.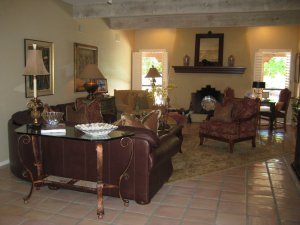 Many of her pieces were scored at estate sales.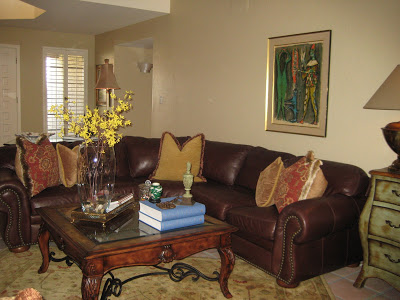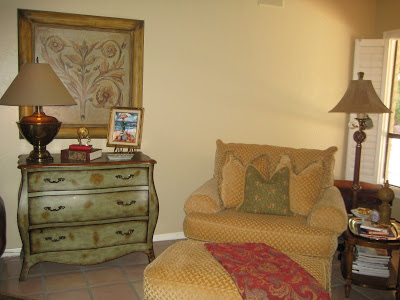 Art shows up in the sweetest and smallest of forms.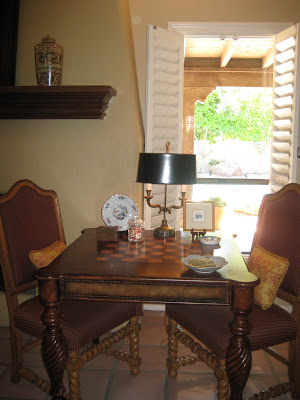 Tableside vignettes.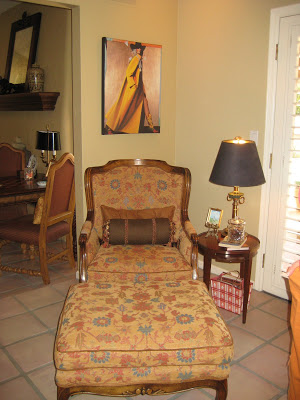 This art group is a great example of eclectic. Although each piece is vastly different, it works due to the color palette, scale and the hanging of the pieces gallery style.

Another grouping. Balance is the key.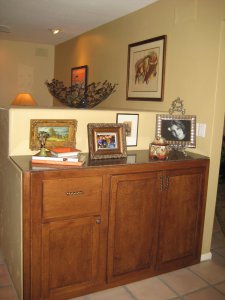 Simple elevation with books is always a great way to achieve balance. Lamps anchor the collection.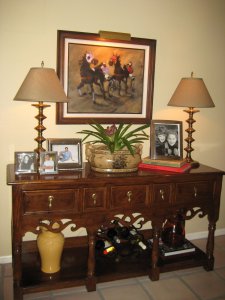 Bathroom and Bedroom
Art is even on display in the master bathroom. Arlynn loves to change things out seasonally. White looks fresh for summer.