Bohemian Bungalow Part Two. This is the charming gray bungalow that sits next to the lovely yellow bungalow I wrote about in my last post. Kristin and Dan Alber have spent a great deal of time and effort to restore this beauty to its former glory.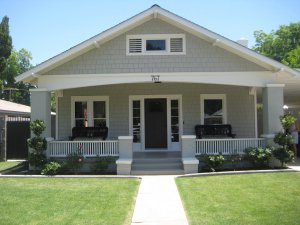 Bohemian Bungalow Part Two
The interiors have a continuing color palette of neutrals punctuated by a bright spring green. It is as if the legendary
Dorothy Draper
and
Kelly Wearstler
have joined forces.
I love how the address of the home shows up as art near the front door.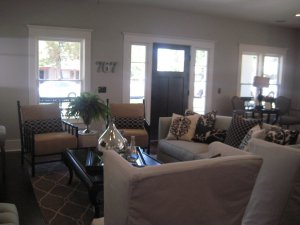 The room makes me feel as if I am in a delicious sunroom owned by a botanist.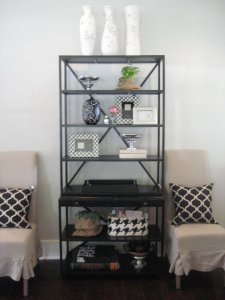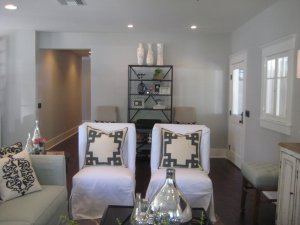 Mercury pieces add just the right amount of sparkle.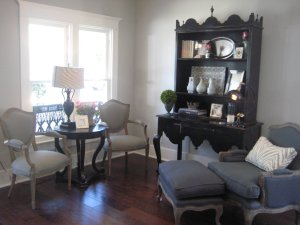 I love the combination of seating styles. The winged bench is divine.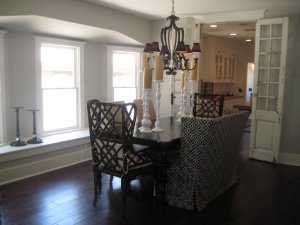 Here's a closeup of the fabulous salvaged doors. I have to ask Kristin if they built the wall around the doors or vice versa.

Laundry would not seem like such a chore in this room.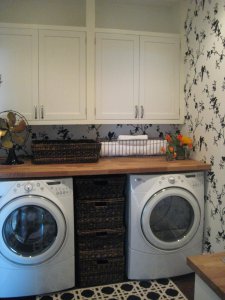 Isn't this wallpaper tweet?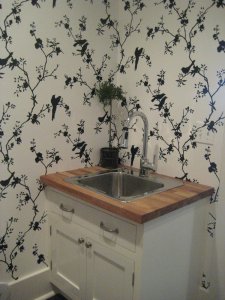 The first of three bathrooms. It reminds me of a garden trellis.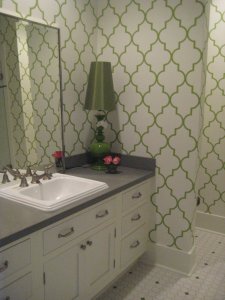 Love the Bella Notte linens on the bed.
If anybody has any of their Sugarplum Melissa please contact me. I'm desperate!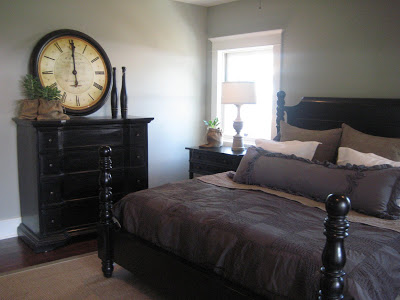 The vintage styled telephone is a perfect touch.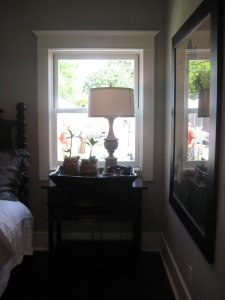 Trying to find a place for these chairs in my own home. Sigh.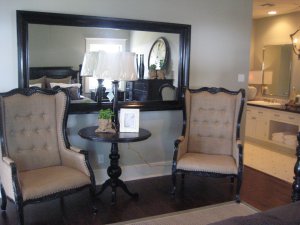 The master bathroom. Love the lantern lighting.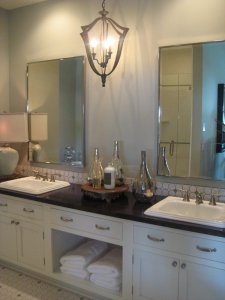 The final bathroom. The paper is a brilliant risk that totally works.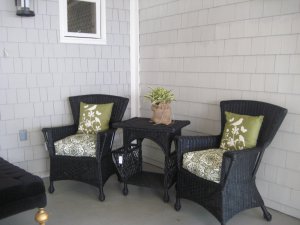 There were several other rooms in the home that were not staged, but still altogether lovely, with their pale walls and dark wood floors. 
You would be very blessed indeed to have the Alber's for neighbors.