The hardest thing about Bohemian Bliss was selecting just a few treasures to take home. There were so many wonderful things! Here are my Blissful Treasures.
My mindset right now is furnishing the Fashionista's new apartment. I picked up this sweet plate and great napkins I thought she would love. However, I am keeping the stamp and vintage floral frogs.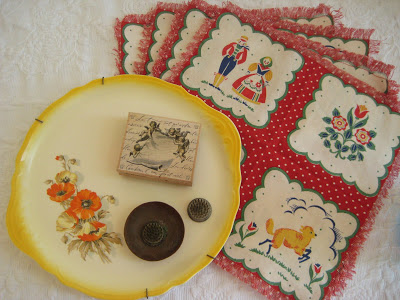 Blissful Treasures
I can never leave a vintage ballerina behind.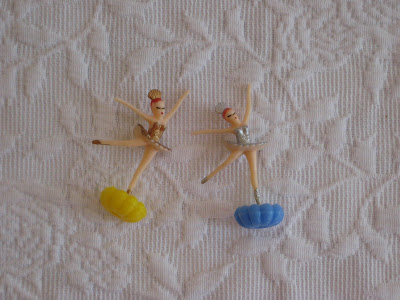 They are currently showing up in the "Happy Birthday" corsages I have been creating for my Etsy shop.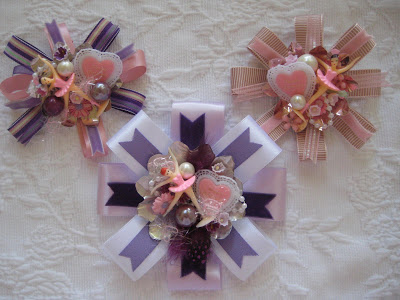 I love this funky large piece of wrapping paper. Again, it will become something in the Fashionista's apartment.
I adored the dreamy soft, muted colors found in this pin. It is currently attached to my large sun hat.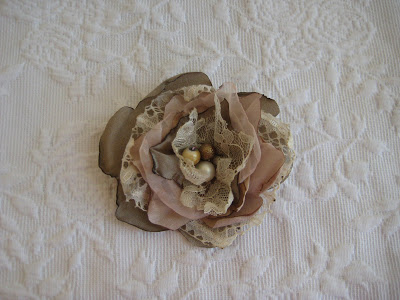 Clever! I had to have this sweet teacup plate glued onto a candlestick. My favorite part was the old votive cup turned over which created an interesting cloche.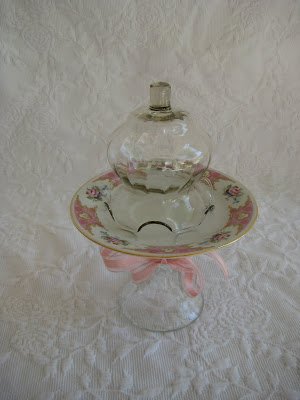 Love this! It will soon find a home in the lavender guest room I am in the midst of creating.
I've saved my favorite for last. I did a swap of jewelry with Heidi for this lovely little bird.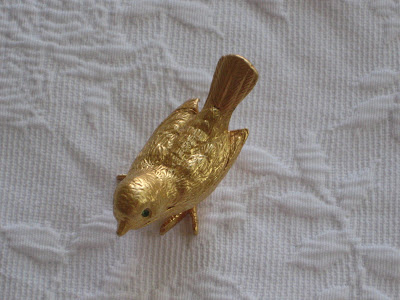 He is a vintage Florenza piece. Who among you remembers the tiny saccharin sweetener tablets that were in vogue in the 60's and 70's, well before Splenda? This little guy held them beautifully.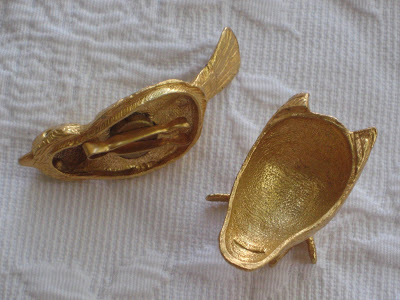 Given that he still had his original tongs and that his eyes were the color of my peridot birthstone I knew he had to come live with me.