In last Wednesday's post, I shared with you what was upcoming in my life. School finals, work, kids, blah, blah, blah. Just Keep Swimming.
Last Tuesday I met with an elected board to discuss a huge remodeling/design job for a condo clubhouse. They loved my concept and said that they wanted to present it at the homeowners meeting. They would need all the final construction recommendations, plus all of the furniture, accessory, paint, tile and flooring selections and of course the final financial tally by the following Tuesday. One week. I am sure that there are some of you that take a week (or longer) just to pick out one shade of paint. My face must have looked like this: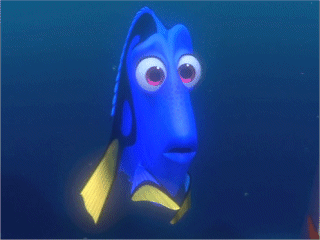 Just Keep Swimming
Did I happen to mention that my partner on this job was boarding a plane the very next day and would be gone for 10 days? So Wednesday morning found me in the bathtub praying. Comfort came in the form of an image of Dory from "Finding Nemo" and her mantra of "Just keep swimming". (It's ok to laugh, I did too.) So, I decided that I would just take on my battles one by one.
First up: my algebra final. Now let me share with you that when it comes to math I was absent the day they were handing out the brains for it. In high school, I received an "F' in algebra. Totally true. Yes, this is what algebra looks like to me: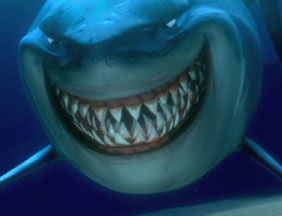 Somehow your prayers, good thoughts and the grace of God scored me an 82 out of a possible 90 points. I am finishing with an A in the class. Unbelievable! But I guarantee within the week I will not remember any of the algebraic equations and formulas.
Next up was Marine Biology. Yes, I'm totally serious. I received a B in the class. My final term paper included explaining the mutualistic relationship between zooxanthellae algae and the reef-building coral shown here:

SHARK!
This was followed by remembering that Sweet Boy would be home on Friday due to a school "in-service day", the hot water heater decided it needed to be replaced NOW and oh did I tell you that I am doing all of this while Mr. Decor is away on business? Everything felt a little like this: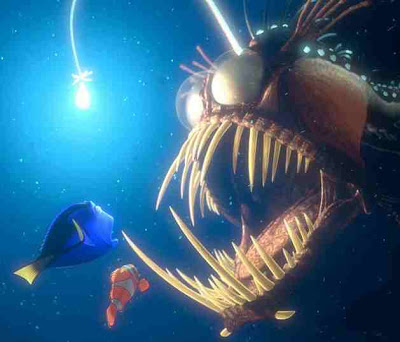 But I had to keep on swimming. The next tidal wave had me selecting furniture, flooring and paint from the thousands of choices that are available. You might think that the experience would be like this: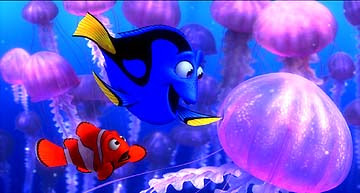 But when you factor in a small budget, very limited time and that everything has to meet CA 117 fire retardant codes it's actually a bit more like this: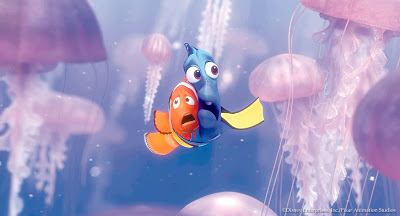 But I took on those jellies and kept swimming. Now I am in the midst of creating a beautiful booth for the Bohemian Bliss Soiree. There are a number of last-minute alterations and a swarm of decisions to be made.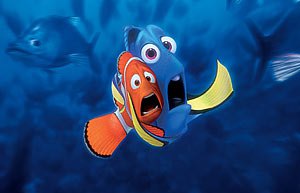 It truly will be so much fun to be in the midst of such talented and creative people this Friday and Saturday.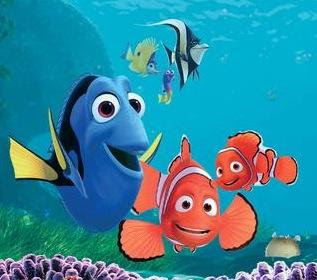 Sunday will have me traveling via the

EAC

(

ok

really it will be just a plane) to Minnesota. I will be helping my grandmother downsize into a new living situation.