The Desert Botanical Garden in Phoenix is currently running an outdoor exhibit entitled Chihuly: The Nature of Glass. Chihuly and A Message From Laura.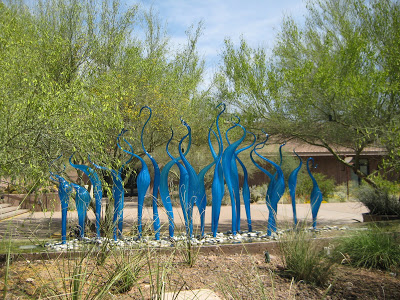 Chihuly and A Message From Laura
The glorious creations shown are by the artist Dale Chihuly whose work can be found in more than 200 museums worldwide.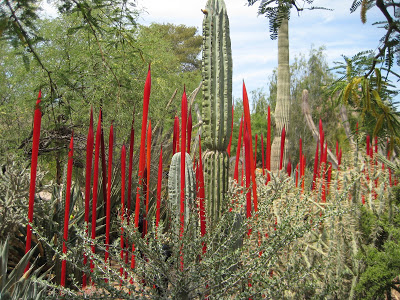 His hand-blown glass sculptures have been referred to as "liquid light".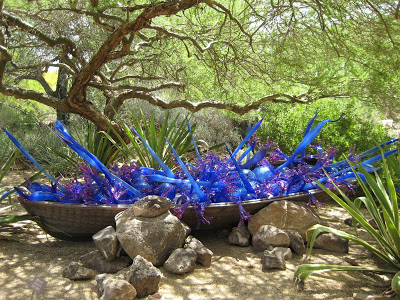 Here is a close up of my favorite piece: "The Blue and Purple Boat".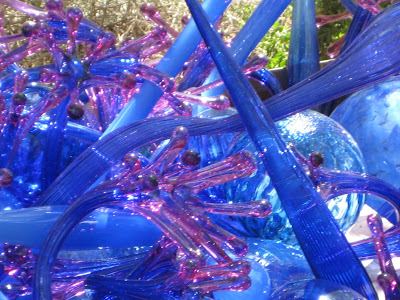 Most of his creations are simply titled. This is in no way representative of his intricate and masterful designs.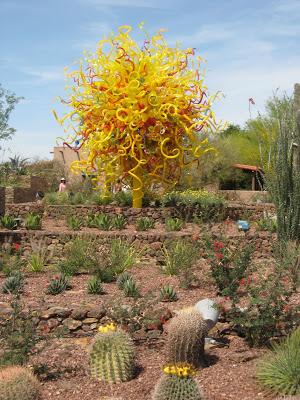 A piece entitled "Mexican Hat and Horns".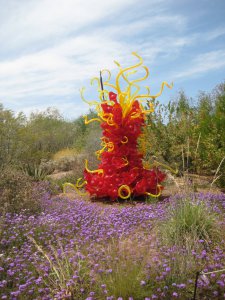 It was amazing just how beautifully these designs fit within a desert landscape.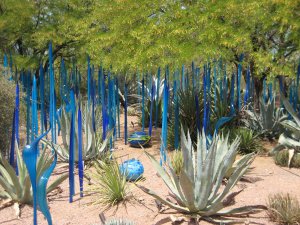 It was a perfectly wonderful day to be outdoors.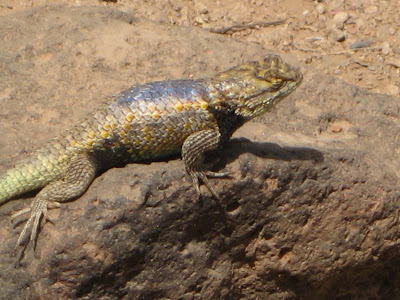 This sculpture reminded me of the marbles I played with as a child.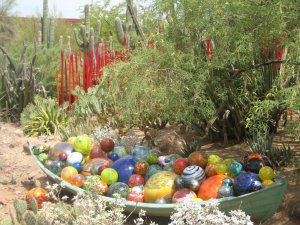 Some of the pieces were larger than basketballs.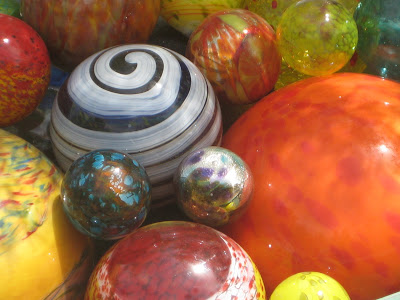 Sweet Boy enjoying the "Blue Moon".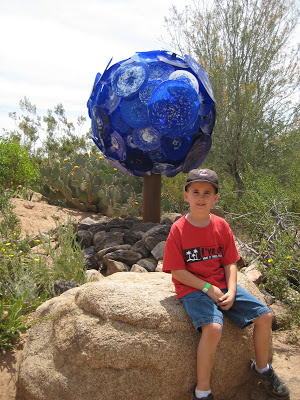 He took the next three pictures.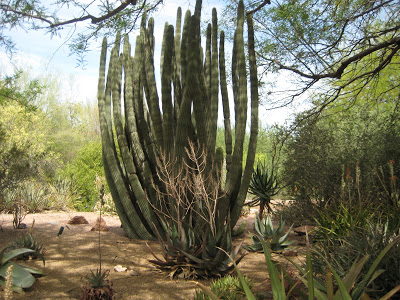 My mother in law adored the cactus condos. Can you see the birds peeking their heads and beaks out of various holes?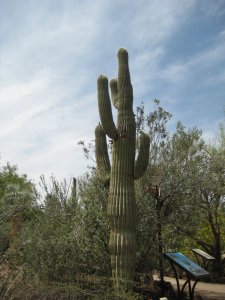 Along the "Plants and People" trail there are several dwellings created by past and present Native Americans. This structure belonged to the Akimel O'odham tribe.

The Arizona Landscape
I must admit when I first moved to Arizona I hated the barren landscape. I have now found the beauty that exists here.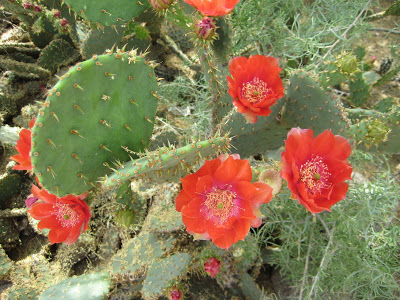 This is a desert oasis with glass Chihuly boulders. The red blurs are actually dragonflies. I tried to get a clear shot but they were to fast.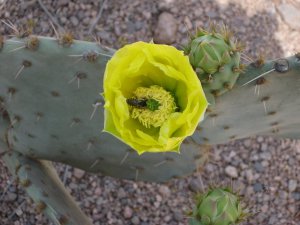 I was so entranced with this work of art. It reminded me of a glorious campfire.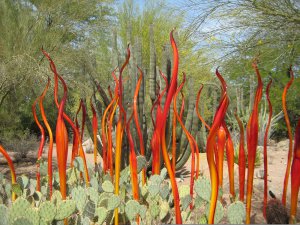 I could imagine this as a beautiful chandelier in a modern dwelling.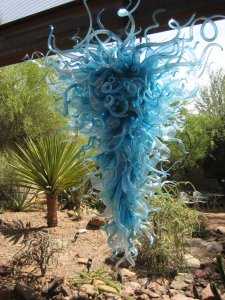 You can see the amazing detail found in his work.

The exhibit runs through May. I would like to thank Mr. Chihuly who permits and encourages photography of his artwork for educational and non-commercial use only. Please respect his wishes by not copying the above photos.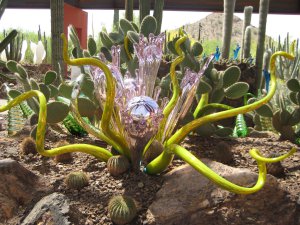 To all of my fabulous

bloggy

friends and regular

commenters

,

I would like to ask that you please forgive my recent lack of comments

. I am in the midst of studying for two finals (Please pray for me!) as well as creating a final year-end art project for my son's class and preparing for the upcoming Bohemian Bliss show. I have recently been blessed with a huge design and remodeling job of a condo clubhouse as well as a design job for my pastor's office. In my spare time (ha!) I am packing for an upcoming trip to Minnesota in which I will be helping my 87-year-old grandmother downsize into a smaller home.
I am thinking I should take some real photos of the bomb that is currently going off in my home.