I grew up watching television reruns that featured dedicated homemakers such as June Cleaver. They were such wonderful mothers. Who wouldn't want to be tied up in their Apron Strings?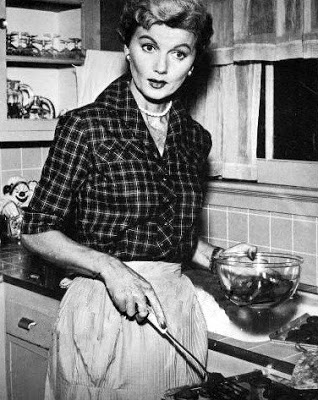 Apron Strings
I often laughed myself silly viewing the antics of hopeful starlet turned housewife, Lucy Ricardo.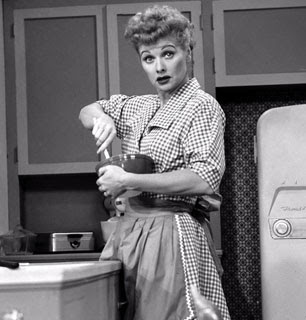 It somehow always seemed wrong to me if Alice wore anything other than her standard uniform.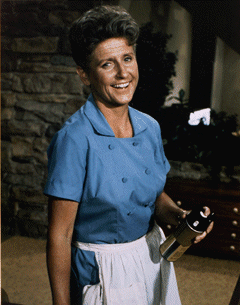 Commercials often showed images of women in the kitchen.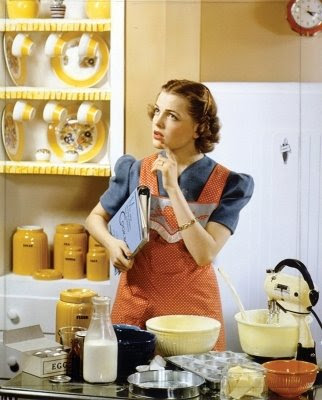 Magazines of the day featured ads of women in the home.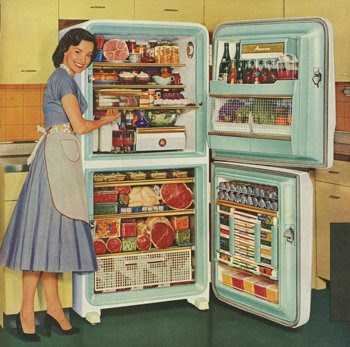 There was one thing the women all had in common. The Apron.
But somewhere along the timeline of my life, the apron became synonymous with drudgery. It was as if apron strings became a type of shackle that could somehow keep a woman from becoming all that she could be.

When I First Wore An Apron
When I first moved to the island of Crete I felt as if I had been transported back in time 50 years. Our landlord's wife further enhanced this feeling when she presented me with a welcome gift. Inside the beautifully wrapped box was an apron. While I smiled and thanked her, inside I cringed at the thought of wearing such an archaic piece of fabric. I stuffed the apron deep into the back of our linen closet.
Months later I signed up for a Greek cooking class. The supply list included an apron. So I dug the apron out of the closet and took it with me to class. Sometime during the class, I slipped the apron on over my head. The apron was somehow magical. It was filled with happy nostalgia. After that class, I began to regularly wear the apron. I loved the convenient and handy pocket and it truly did keep my clothes clean. Yes, the apron was special in more ways than one. Right before we left Crete my family and I had our photograph made while wearing traditional Greek clothing. The ladies ensemble included an elaborate apron which I wore with pride.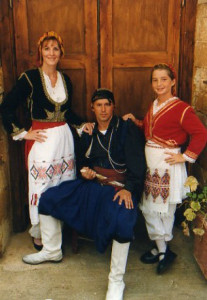 While living in Germany I embraced the traditional costume of the dirndl which also included an apron. When attending the European flea markets I found myself drawn to vintage and antique aprons. I would wonder about the women who had worn them and was determined that they are worn and loved again.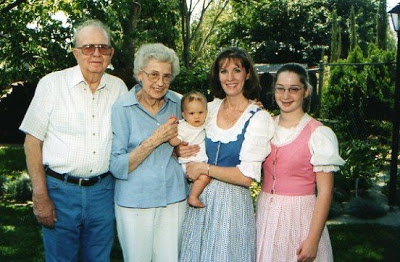 The Fashionable Apron
Upon my return to the states, I was happy to discover that Martha had made the apron fashionable once more.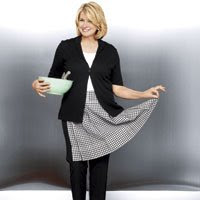 I often get teased when people learn that I pack an apron into my purse when heading off to a kitchen other than my own. But I get great pleasure from wearing an apron that perhaps helped my grandmother cook a wonderful family dinner. It is as if the apron with all its culinary history imparts its own recipe for love and memories into the current meal.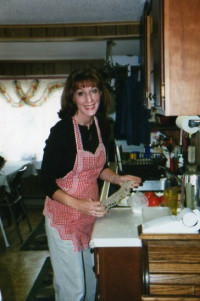 Thankfully the apron has returned to our homes as a sign of warmth and love.
Donning an apron doesn't keep me from achieving any accomplishments. To the contrary, it is as if my apron truly empowers me to be the best wife and mother I can be.