Did you ever wonder where the furniture displayed in a model home goes after the home is sold? Mystery Solved! It might go to Furniture Affair. They receive regular shipments of everything used in a model home.
Things for lovers of pink.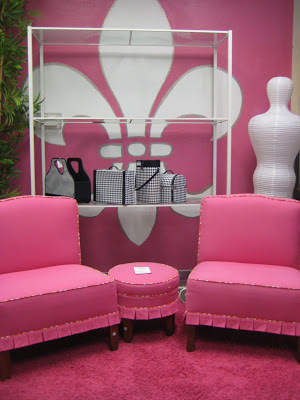 Wonderful things for those seeking decorative accents.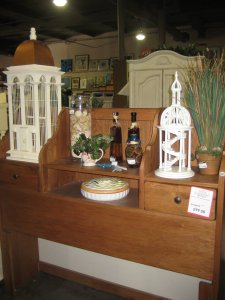 You may have to dig, as it is a warehouse and things are stacked on top of each other.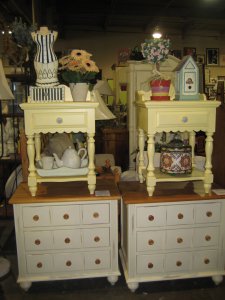 This was a great coffee table and the pop of green via the pillow was lovely.

Need a dining room table or silk greenery? It's all a bit Hodge podge but priced to sell.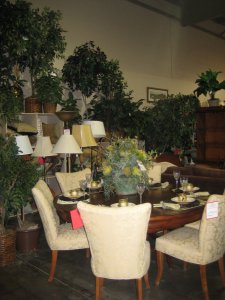 Even little people can find something.

 A Mystery Solved Project
I loved these old shutters. You could indeed use them as art. They were being sold for a "take me home" price.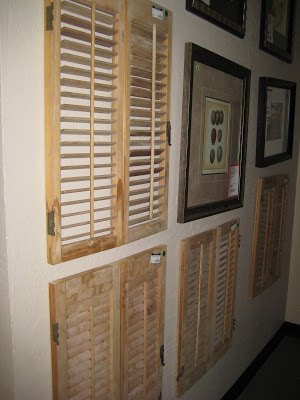 Although I didn't find the headboard I was seeking for Sweet Boy's room, I did come home and create two of these: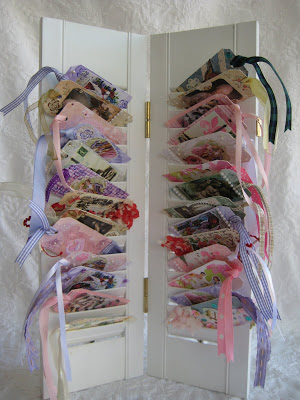 I will be participating in the upcoming
Bohemian Bliss Soiree
and wanted a creative way to display my handcrafted tags.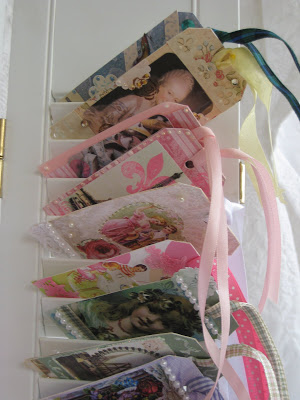 I liked the natural look of the shutters but felt that a nice shade of white would make the tags stand out more.
What do you think?
Laura