"And then I asked him with my eyes to ask again yes and then he asked me would I yes and his heart was going like mad and yes I said yes I will yes. "From "Ulysses" by James Joyce. This is Love Amongst Crazy Bird People.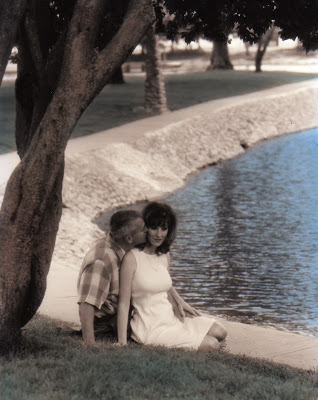 Love Amongst Crazy Bird People
On Saturday Mr. Decor and I celebrated our 11th anniversary. I am ever so glad I said, "Yes."
Hummingbird update: Since last Monday's post my two kiddos have named the two babies, (Rocky and Edith) who have grown feathers, and opened their eyes. Amazingly their beaks have gone from short orange triangles to slender black needles.
Here is a picture of "Rocky" with his eyes open and a better picture of his beak. I try to see past the poo and just gaze at the glory. Lil' Mama works constantly to keep these two fed. She's rarely at the nest anymore.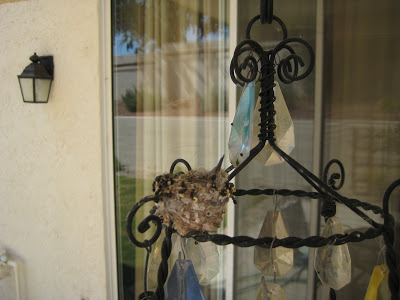 In other hummingbird news, my cousin, his wife Tara and their daughter took a trip to Jamaica. While there they took a boat trip to a bird sanctuary. When I first saw the photo below my heart flipped in my chest. The "boat" appeared to be getting ready to pull a gigantic Titanic. Nope, that's just how it goes.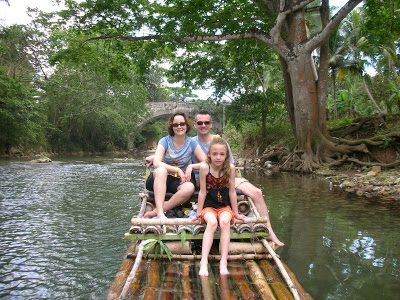 The owner of the bird sanctuary spent 6 years training the hummingbirds to land and be hand fed. Amazing. How beautiful is that bird?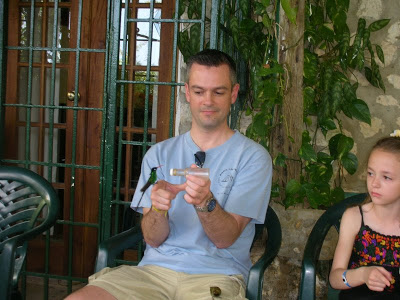 The hummingbird is the national bird of Jamaica and is known as the "doctor bird". I have no idea why. Anyone?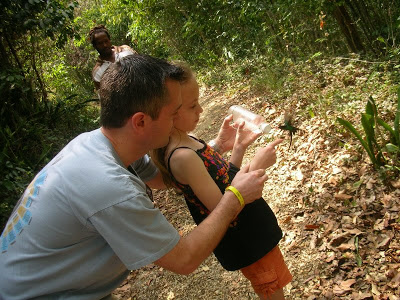 So there you have it. The family has accepted that any minute we will cross the line and become known as the "Crazy Bird People".
Laura