It has been a virtual sweatshop here at the Decor to Adore manor. I have been working with the Easter bunny to create some new designs that fit perfectly in a plastic egg. Would you like to see the Peep Show Part Deux?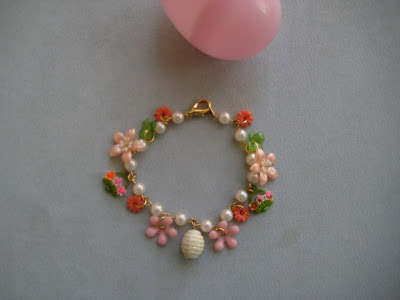 Peep Show Part Deux
A little something new are these embellished bobby pins. Prices begin at $5.00 a set.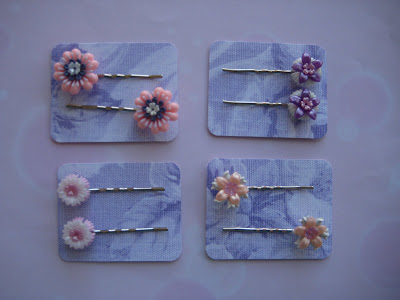 Springtime necklaces for Easter Sunday and beyond.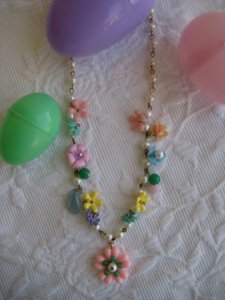 This little girls bracelet features a rare rabbit's head charm. Too cute!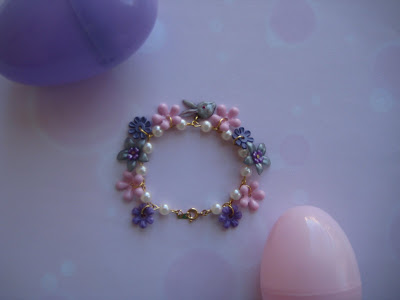 How about some Easter basket charms?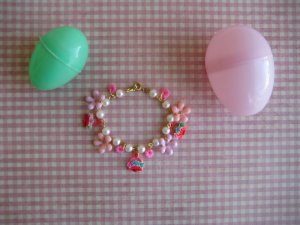 Doesn't this remind you of a picnic?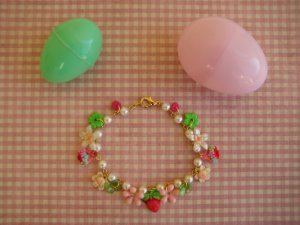 Other new items are these embellished hair combs.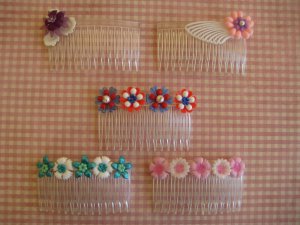 They are all available in my Etsy shop. UPDATE: SOLD OUT!