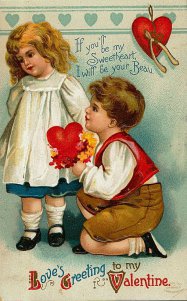 Happy Valentine's Day!
This is our Valentine breakfast. Store bought spice muffins with cream cheese frosting. I added a wee bit of food coloring to the milk, but you could also do cranberry juice or strawberry milk. Good thing Sweet boy has a soccer game to get rid of the sugar high.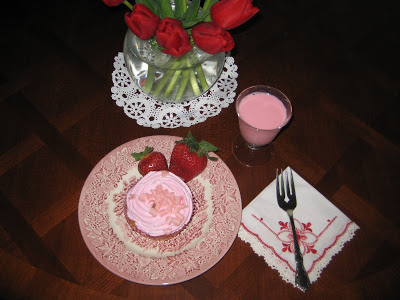 More love in my mailbox came from my swap partner at Robin's Blue Nest. She sent me this beautiful candy box that she had lovingly decorated. She said that she enjoyed eating the chocolate out of it first. That so made me laugh! She filled the box up with many wonderful goodies including Godiva chocolate. Thank you Robin. I love it all!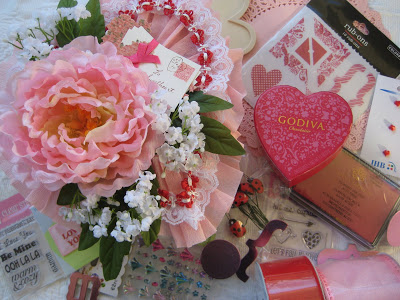 From the bottom of my heart, thank you for stopping by to visit me. I adore you.
Be blessed!