I recently received a business call from a woman who said she had rearranged her sewing room until she was blue in the face and still could not get it to look right. She said that she had a $300 budget and asked if I could I help. She needed a Sewing Room Makeover.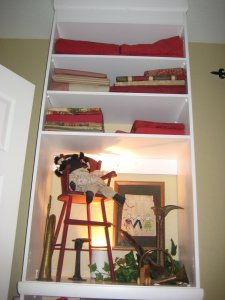 Sewing Room Makeover
At the consultation I immediately knew it would be a fun job, but very challenging. She had several knick-knacks that were very precious to her and they would all have to be incorporated in the room redesign. The was the head on BEFORE shot: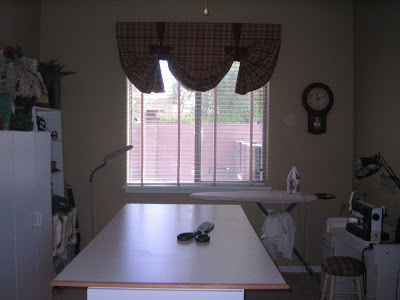 The head on AFTER shot:
At times a wall of cabinets is a good thing. But in this case, they really made the tiny room look even smaller. I told her I wanted to

separate

the cabinets and take the doors off. To keep costs down her husband did this while I worked on other parts of the room.
BEFORE: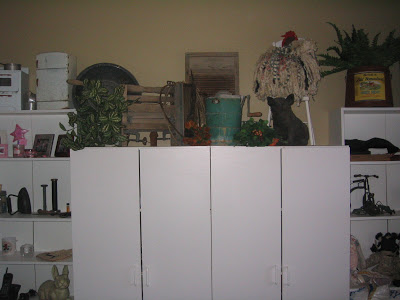 AFTER: Ah, breathing easier. The cabinets to the left were anchored to the wall.
Its height is balanced by the big quilt.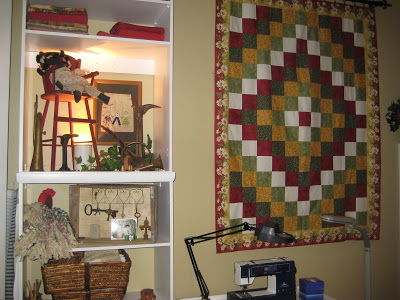 This wall needed a bit more personality.
BEFORE:
The

tchotchkes

were moved around on the shelves and like items were placed together. An art grouping helps to balance the strong quilt on the opposite wall.
AFTER: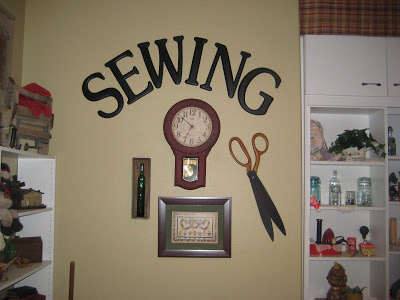 Left corner BEFORE: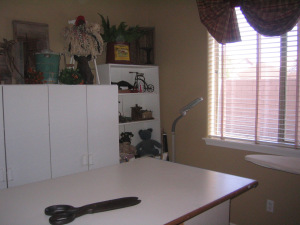 AFTER: (Whoops, I forgot to remove the cardboard tube for fabric.)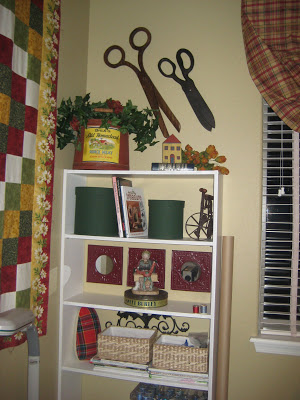 Right corner BEFORE: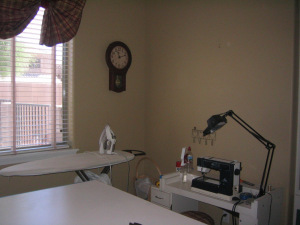 One of the biggest obstacles I face as a decorator is the HGTV devotees who believe everything can be done in 30 minutes. (Smile.)
This room took four hours with 3 people working on it. There was no sewing or painting involved and the removal of the cabinet doors doesn't exactly qualify as construction.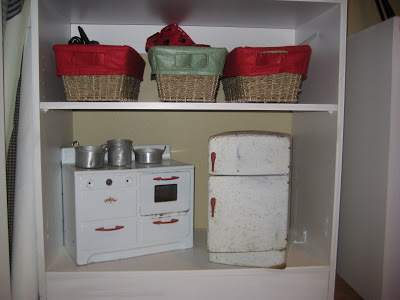 But all in all, a very cute redo that was very budget friendly.
Laura