This is Olive Annie's. It is an adorable shop located in the historic Coronado district of downtown Phoenix. The owner, (or "the finder" as she calls herself) Lani Griffin, spent 9 months renovating this quaint, adorably teeny, bungalow.
She is one crafty queen. Look at how simple, but cute, this candle holder is: a simple mason jar and burlap webbing. Add a bit of sand and presto! Instant adoration.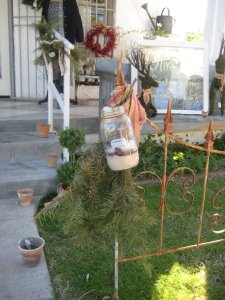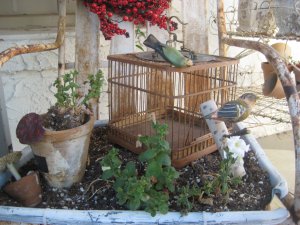 What great displays! Her treasure trinkets and jewels are beyond loverly.