We all know Santa but Who is Sinterklaas?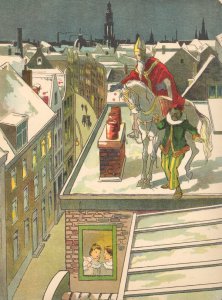 Who Is Sinterklaas
If you're getting ready to fill your shoes with carrots or straw and set them outside, then you probably know who Sinterklaas is.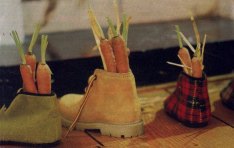 This is Sinterklaas. Does he look familiar to you?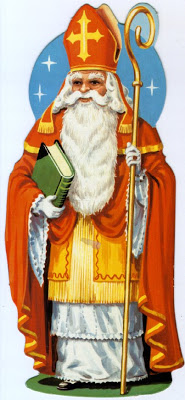 In the 4th century, there was a Bishop in Turkey named St. Nicholas who was widely known for his good deeds involving poor children all over Europe.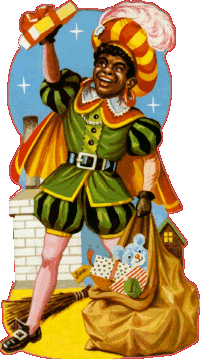 His companion, Zwarte Piet (Black Pete) was thought to be a Turkish or Spanish Moor orphan that traveled with St. Nicholas' as his helper.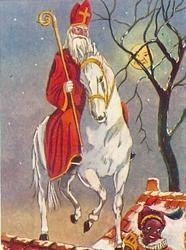 The tradition of celebrating St. Nicholas came to America by way of the Dutch immigrants. The gift giving associated with the feast day festivities were (and still are in many countries) celebrated on December 6th. It was not until Clement C. Moore published "Twas the Night Before Christmas" that the idea of Santa Claus and his helper elves firmly took hold in the United States.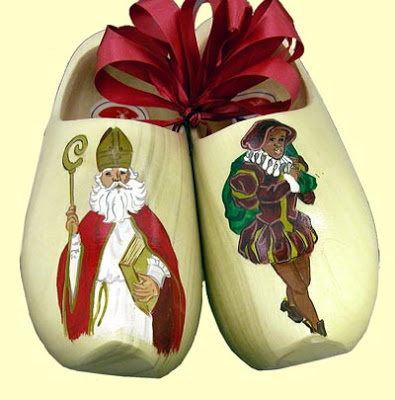 Today, European children set out their shoes on the eve of December 6th. The shoes are filled with straw or carrots for St. Nicholas' fine white horse, Schimmel. If the child has been good, the straw will then be replaced with small gifts, marzipan, chocolate initials and pepernoten, a delicious cookie. If they are bad….yes, a lump of coal is placed in the shoes.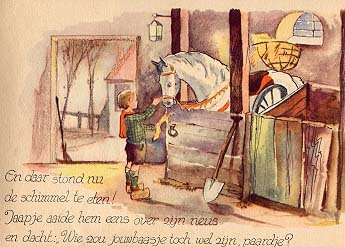 For those of you who homeschool, there are several sites on Sinterklaas that feature games and coloring pages available on the web. You only have to google "Sinterklaas". I encourage you to learn more about this Saint and perhaps set out your own shoes this Friday.

Laura