Two of my favorite bloggers are sharing some really beautiful holiday spirit with all of the blogospheres. So I thought I would share a Pretty Table Tutorial.
Pretty Petals is having A Pretty Little Christmas Party. Make sure you stop by and say "Hello"!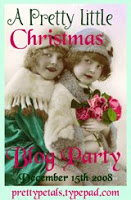 Next, the ever sweet and gracious Kimba of A Soft Place to Land is hosting a Holiday Open House.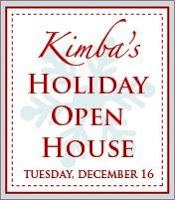 Pretty Table Tutorial
Wanting to join in the festivities I thought I would show you how to create a sweet little holiday table that can showcase your favorite collectibles.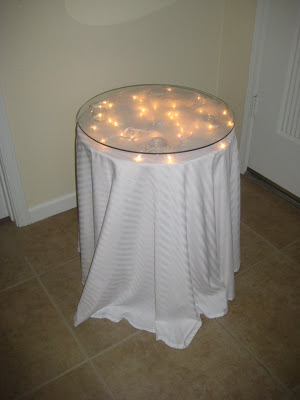 Begin with a roundtable or something similar. I have also created this look on a grander scale for large buffet tables. The size is up to you.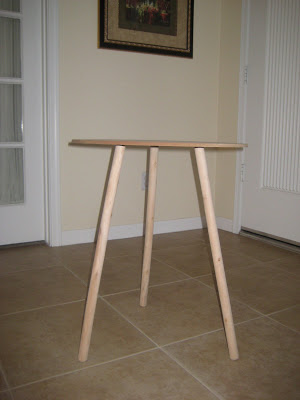 Drape a cloth over it. It can be any color choice. I selected white as the end result creates a very ethereal feeling.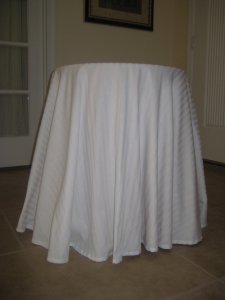 Next, you'll want to select four clear glass votive holders (more for a larger table). Here are some examples of styles that work.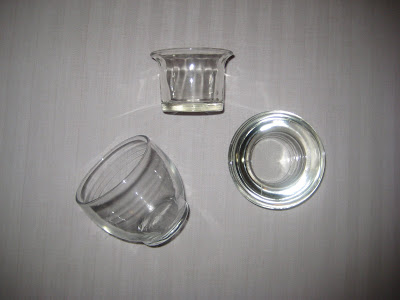 Take the four votive cups and place one in each corner area, upside down.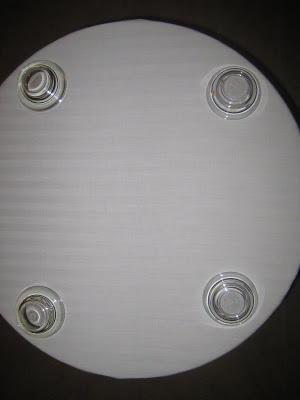 Take a short strand of lights and arrange them in a circular manner on the table.
(You can select any color of lights.)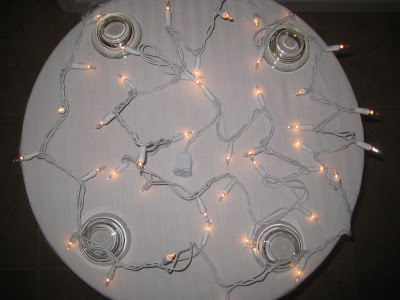 Then place a layer of tulle, in your color choice, over the lights. This table size uses about 1/2 yard.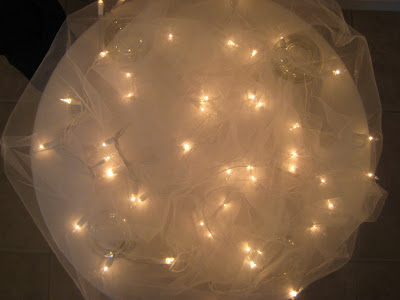 Top the netting with a piece of glass sized to fit the table. The glass will rest on the four votive holders.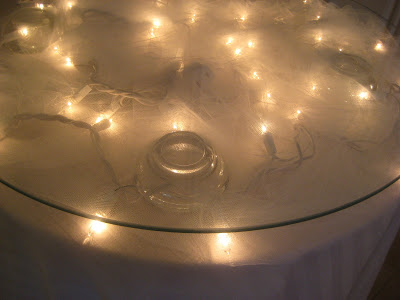 The table looks the most lovely lit up at night. Here is a table next to Mr. Decor's reading chair. It is topped with his collection of German nutcrackers and smokers.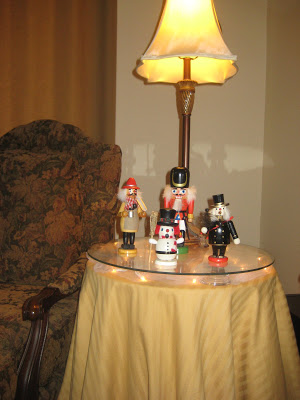 German Smokers
Smokers are generally male figures shown with a pipe that comes apart at the waist. You place an incense cone in the metal circular ring located in the center of the base.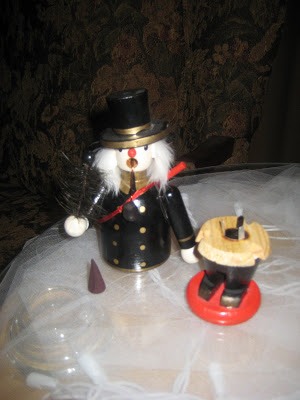 Once the cone is lit and the top once again covers the base it appears as if the "smoker", in this case, a chimney sweep, is smoking and the area is filled with scent. (I usually select vanilla or pine.)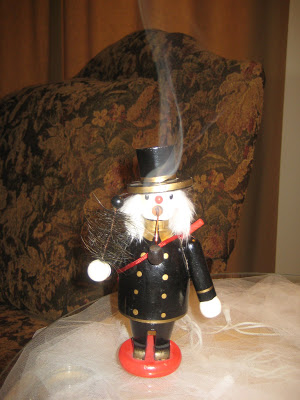 A Word Of Safety: As a precaution, you never want to leave this table, or a lit smoker unattended. 
Just looking out for my adorable readers.
Laura