Here We Come A-Wassailing! I am so glad you're here! If you don't care for wassail, there is also a hot chocolate bar. (I like to place a few red hots in my cocoa.) The whipped cream is in the refrigerator, please help yourself. I am even willing to share some of my tea. The nativity in the background is from the Black Forest of Germany. It is called a Schwibbogen.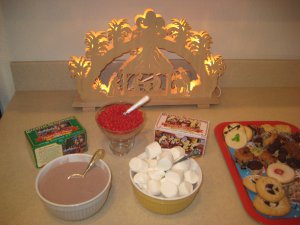 Here We Come A-Wassailing
Perhaps a coconut cupcake to go along with your drink?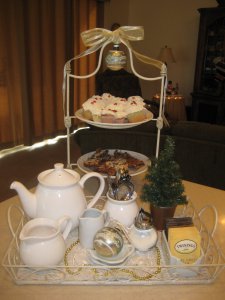 We can watch "Elf" if you need a laugh.
I like to embarrass my kids by riding the escalator like this. Just ask them.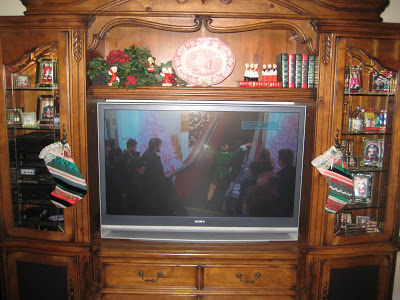 Here's an up-close view of some of the figurines nestled in the greenery.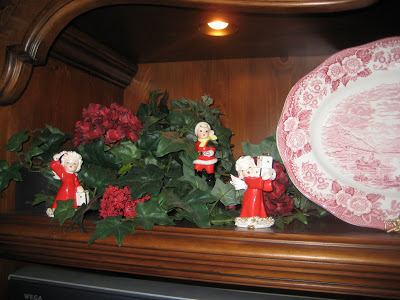 The carolers have a sticker on the bottom that says "occupied Japan".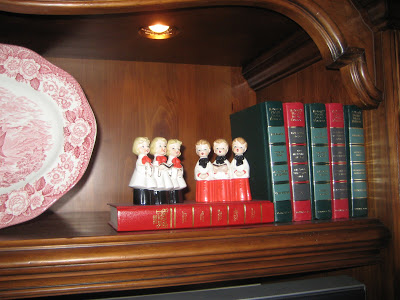 At Christmas time I like to fill the shelves with photos of past visits to Santa.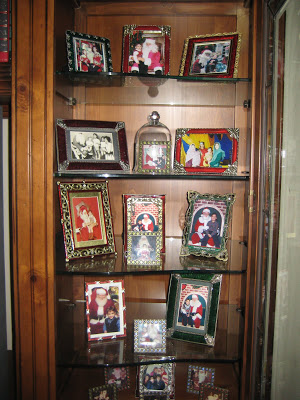 Next to the entertainment center is an old wagon filled with holiday books.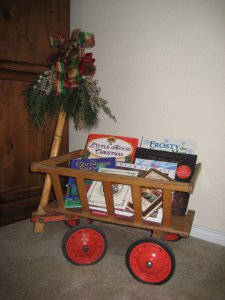 The table is set for Christmas Eve dinner. The Santa and Snowman belonged to my great-grandmother, The pine cone gnomes were my Grandma's.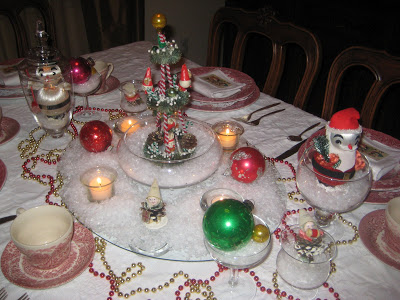 Another angle of the tablescape includes a shot of our main tree.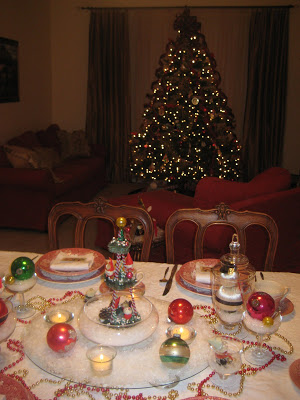 I selected this sweet image to create the place cards since it is food related.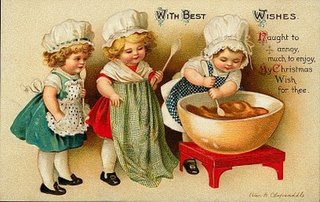 On a little side table is a reindeer I have had since I was a very little girl. My cousin (in the photo with me) received the same reindeer and still has his too. My sweet little velveteen guy is well loved.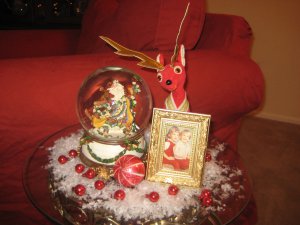 Here's a close up of the main tree. The gold netting is so much prettier in person. I wish the photo was better.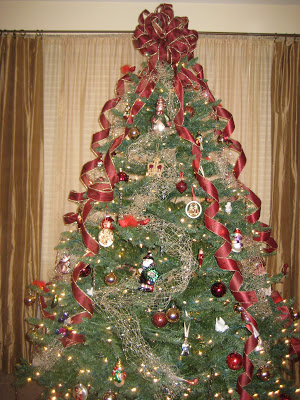 I collect bird ornaments, I think they're so pretty. You can also see our Bavarian Santa. It seems he'd rather have a stein of beer instead of a glass of milk. 🙂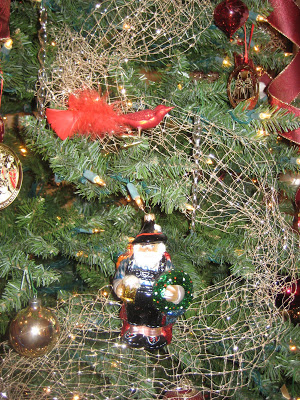 I have the entire set of "Little House" ornaments. This is "On the Banks of Plum Creek".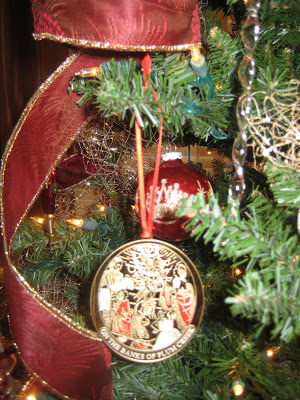 I love this snowman ornament. He is huge at over 8 inches long. The crown I bought when I went to Hampton Court Palace, the home of Henry VIII.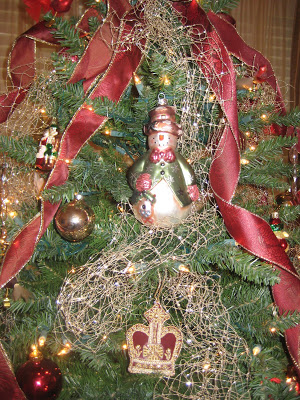 Thank you for visiting! Make sure to take a Victorian Glass Cloche as a gift. It is made from a simple glass vase, topped by a votive holder and lamp finial.