Should auld aquaintances be forgot? I think not! I leave my Christmas decorations up until after January 6th. It likes to mingle with my New Year's Eve decor.
January 6th marks the Epiphany~when the Magi arrived at the stable. (It is also the 12th day of Christmas~12 Drummers Drumming…). Leaving up our Christmas decor is a very European way to celebrate, it also makes my German Lutheran Grandmother happy and helps to keep the January blahs at bay.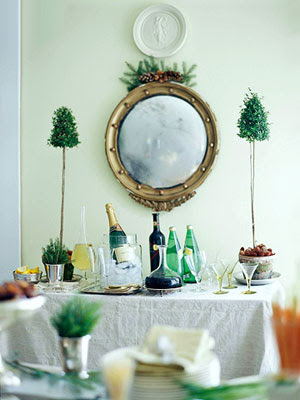 We created our party hats from the colored comics this year. But I also found some darling chapeau's on Etsy. This pink confection by Moth to a Flame Studio is dazzling.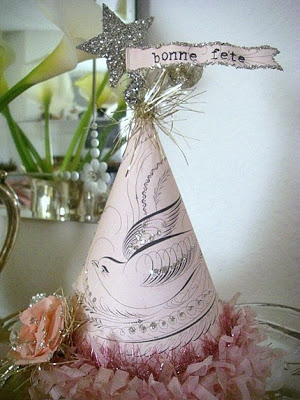 Pure harlequin happiness by 30 one.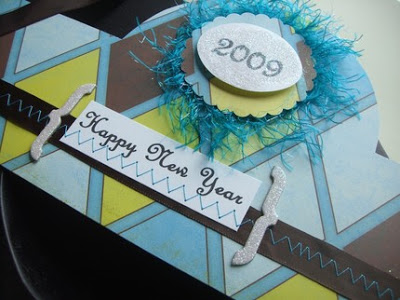 Don't forget the noisemakers! I picked up some Christmas crackers on clearance at Marshall's (They are shown in the post below; a $1.50~score!) but I also love these vintage specimens from The Buttercup.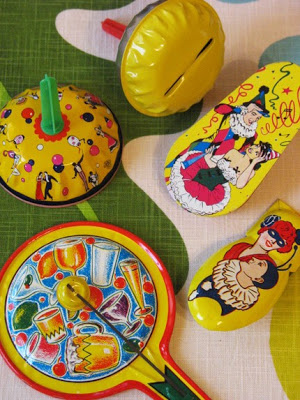 I like to set up a buffet of food that includes what my grandfather liked to call "lil nibblers".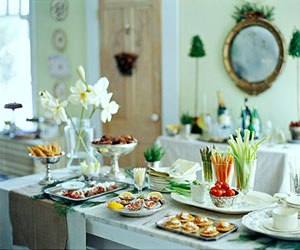 There are assorted cheeses and olives for sweet boy, salami for Mr. Decor and shrimp cocktail for the fashionista and myself.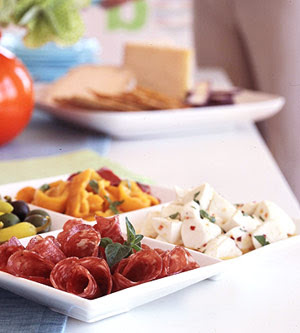 Nice little crudites are accompanied by the easiest dip I know: sprinkling in a packet of dry salad dressing to a pint of sour cream~yum!