I would have loved to have a bit of time to recoup from my tough semester, but, I spent the past few days deep cleaning my home as my mom came to visit us over the weekend for the first time in 11 years! (We were living overseas for most of the time.) So, with a clean house and tons of leftover food I now have a bit of free time to catch up on blogging.
I am a wee bit behind, but as the Christmas season is just beginning for me, I am SO excited! I just love this image from B H & G. Wouldn't you want to curl up here?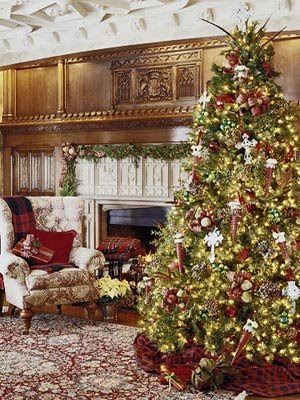 A few of you also have asked me to participate in Christmas meme's.
Spices of Life
asked me to play along several weeks ago…..Sigh. I wish I were a better blogging friend. But, better late than never. Here goes…
1. Favorite Christmas carol?
A beautiful memory I have was when we attended a candlelight Christmas service in Germany. As we lit the candles, the congregation sang "Stille Nacht" (Silent Night) A cappella. As we walked out of the church, snow began to fall. Perfection.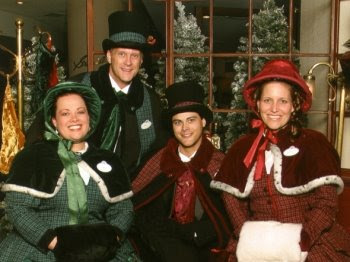 2. How many Christmas cards do you send out and what do they include~letter, picture, card? This year we, really ME, sent out close to 100 Christmas cards to all over the world. (This is probably part of the reason I'm so tired. 🙂 The envelope this year included a photo and a letter snuggled within the card. I just can't seem to trim the list, because the beauty is that we also receive close to 100 Christmas cards.
3. Favorite Christmas movie?
Oh, do I have to choose? Ok, as a designer I love "The Holiday" because of Iris's cottage. I cannot watch the last 10 minutes of "It's a Wonderful Life" and "White Christmas" without getting all choked up. (Plus Rosemary Clooney's dresses in that film~sigh.) I watch all the kiddie holiday shows every year and when the Grinch attaches the antlers to Max the dachshund and proceeds down the hill, it never fails to induce hysteric laughter in me.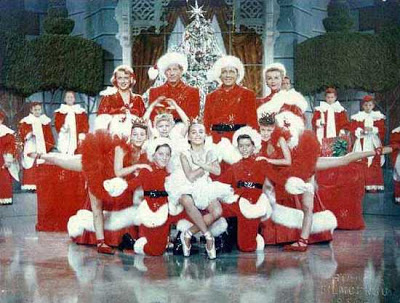 4. Travel or stay home?
I have traveled enough over the years to learn that my family and I really have the best Christmases snuggled up at home.
5. Real or faux tree?
Growing up it was a beautiful, fragrant, real tree every year. Once my daughter was born I even did the tromping through the snow and cutting it down myself thing. (Hard work!) Mr. Decor grew up in Panama and never had a real tree. Every year he would ask if we could get a faux tree. His mantra of "easy lights, no watering, no needles, cost effective" finally reached my ears when we moved to the desert of Phoenix where real trees go for a very pretty penny.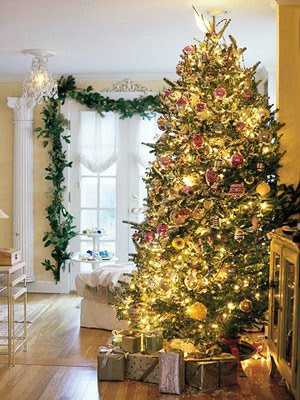 6. Favorite Christmas childhood memory?
I would like to take the liberty of changing the question to "favorite adult memory". Christmas as a child was hard for me. But the beauty of growing up is that you have the power to choose whatever life you would like to live. I made the decision to live out my childhood desires out as an adult. One favorite memory is a Christmas eve we experienced while we lived in Greece. The neighborhood children came to our home and sang "Jingle Bells" in Greek to us. What a gift!
Oh and the Christmas markets in Germany! You must promise me that you will go at least once in your lifetime. What an experience. Nürnberg is the largest.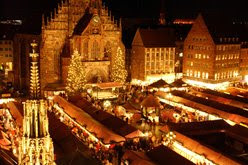 7. Eggnog or cocoa? I love both. Although I didn't realize that the majority of people drink eggnog cold until I was an adult. My grandmother Mary prepared ours by slowly warming it in a pan, pouring the nog in a pretty Christmas mug, then topping it with a grating of fresh nutmeg. Don't knock it 'til ya try it. Although, I generally drink it cold now. Some days with rum. 🙂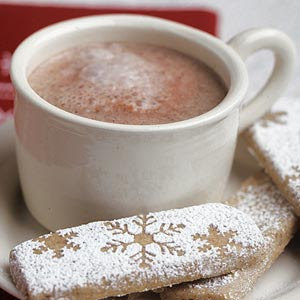 8. Christmas decor new or old or both?
It's funny, every year I attend a Christmas idea house and come away thinking "I want to go out and buy all new everything and have specific themes." But then I begin to unpack the vintage and really old decorations from many years of precious Christmas pasts and I think "How can I part with this? How can I not put this up?" So my decor is like a Victorian Crazy Christmas Quilt. I will show you a few pictures tomorrow.
9. Christmas disasters?
Well, there was the year of " The Leaning Tower of Treesa". Mr. Decor thought it was acceptable to attach a large cord around the leaning tree and tie it to the banister to hold it upright. Sure and while you're at it, add some DUCT TAPE as garland. I was so mad that I muscled that huge tree outside by myself and recut and positioned it to my satisfaction. We still laugh about that.
10. Christmas traditions.
Advent calender~check! Baking cookies with kids~check! Driving around looking at the lights~check! But my favorite tradition is that Christmas eve is just for Jesus. We go to church, and return to dinner and a big beautiful white birthday cake to celebrate our Savior's birth. We read out of the bible and just revel in the wonder of that very first Christmas. Can you imagine giving birth in a stable? Christmas day is about Santa. That is when we open our gifts. Still, we try to limit our gifts to three a piece. If three presents were good enough for the king of kings, then three is good enough for each of us.
A big hug to the following bloggers for their bloggy love.
Carrie of Oak Rise Cottage has sweetly bestowed the Lemonade Award on this blog.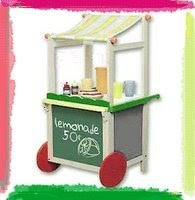 Monica has given me the Butterfly Award.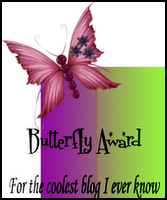 Ladies, thank you so very much. I am overwhelmed by your gracious generosity. Your kindness helped to keep me going these last few weeks.
This week's Friday Freebie winner has been selected: Congratulations Wanda of The Rat's Pajama's.
Friday Freebie will return in the near future with a gift to get you organized in the new year.
Be merry and bright!