Have you ever been in the midst of holiday baking only to find that you're out of butter? Did you ever have unexpected guests arrive at your door and you were totally unprepared? After having these things happen to me on more than one occasion I began a system that helps to keep me in jolly spirits throughout the holiday season. Are You Ready For Holiday Entertaining?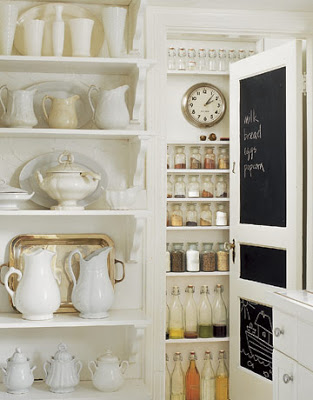 Are You Ready For Holiday Entertaining
I won't sugar coat it. There are about 4 hours of work involved. But you will be ready for almost anything or anyone.
Shortly before the holidays, I  begin by taking down all the glasses on the top shelf of our cupboard that are usually covered in dust and pop them into the dishwasher. I also take a bit of time to switch out our everyday mugs with mugs that we have gathered from numerous German Christmas markets. Taking the few minutes to do this simple task insures that I will always have clean and festive glassware to offer any visitors.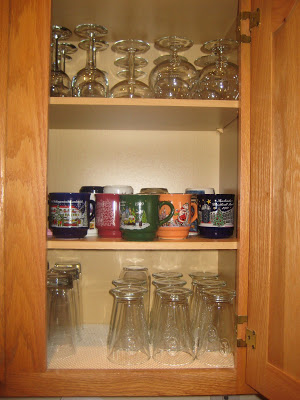 Tidy Up and Keep Stock
I also check the other cupboards for rarely used serving pieces that may need a bit of polish and also straighten things up as I go along. Thank goodness I did this as I couldn't find my glass measuring cup. The individual who usually unloads the dishwasher confessed that it had recently been broken. Whew, potential crisis averted!
Tip: Use lid racks or small adjustable curtain rods to keep trays, cutting boards and platters neat.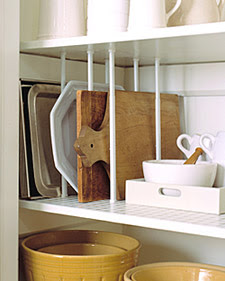 I also go through all of the drawers. In addition to throwing out 800 pens that didn't work, I found that I was almost out of matches, aluminum foil, and AA batteries. Can you imagine the horror of a new toy and no batteries? The thought gives me shudders! Taking a moment to check under the sink ensures that I am well stocked with light bulbs, vacuum bags, and cleaning products.
Tip: Keep your cleaning products in a plastic container. I learned this lesson the hard way when a bottle of lemon oil leaked over everything. Contained messes are much easier to clean up.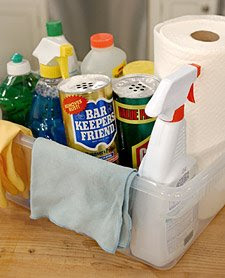 To make sure that I will not be elbow deep in pastry when discovering a missing ingredient I go through my spices and other unrefrigerated condiments. For quicker prep work I do separate my spices into two categories: baking and cooking. Yes, I do alphabetize my spices. Forget the OCD jokes, it just makes it quicker to find what I want.
Tip: Use the best vanilla you can afford. It truly does make a difference. Also, put your baking soda into an airtight container. The reason is that baking soda is famous for its odor absorbing qualities. By placing it in a container your cookies will remain tasting like cookies instead of some other mystery flavor.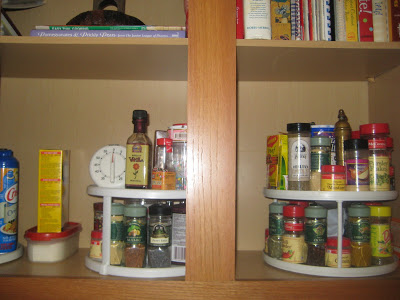 The Pantry
Martha Stewart gives the best advice on what staples to stock. I don't bother messing with perfection.
But, during the holidays I like to have a few things on hand that require little if any prep work that I can present on a clean and shiny tray. Voila! It says to your guest, welcome to my home, you are special.
Crackers: brand doesn't matter. Buy what you like as you will eventually have to eat the rest.
Nuts
Hot chocolate or cider mixes
Olives
Pickles
Assorted chocolates, I keep chocolate covered cherries on hand because I won't eat them. Ditto on the hard cookie mix.
Festive paper cups, plates, napkins, forks, in case of a crowd and you don't have time for dishes.
Candles = Ambiance. Light up a vanilla candle and your guests will think that you actually baked the cookies you're serving.
In the refrigerator keep the following cold:
A mix of sodas, sparkling cider or a bottle of white wine.
Spreadable cheeses
Carrots and celery
The Freezer
Quiches

IKEA

meatballs, seriously. These are for the guests that stay through the dinner hour.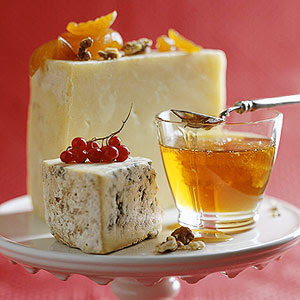 Now sit back and be ready to be crowned HOSTED WITH THE MOSTESS!
Laura