This is the Mission San Xavier del Bac (White Dove of the Desert) just outside of Tucson.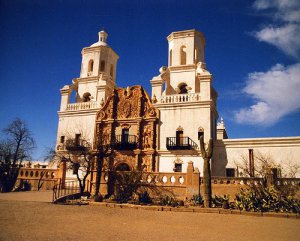 The first foundations of the church were laid in 1700. The present church was built between 1783 – 1797 by the Franciscan Fathers Juan Bautista Velderrain and Juan Bautista Llorenz.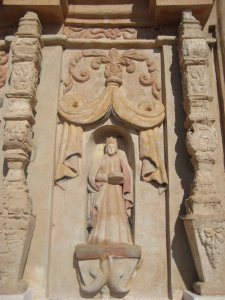 Upon entering the nave you find white washed walls enhanced with beautiful paintings and designs.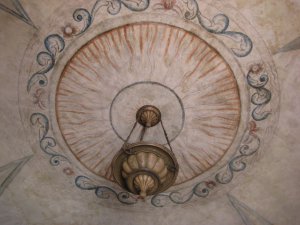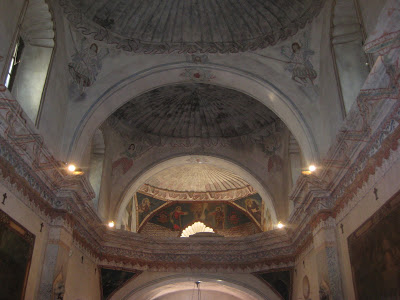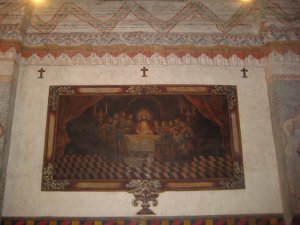 The domes and arches near the main altar are breathtakingly beautiful. The photos come no where near capturing its beauty.

The main altar features a triple apse.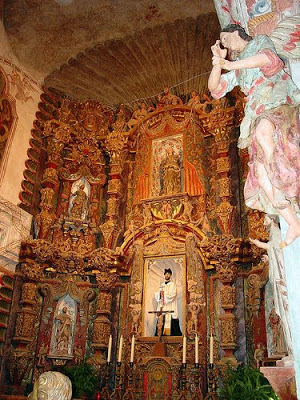 The transept area also features lovely paintings, saints, wood work and plaster work.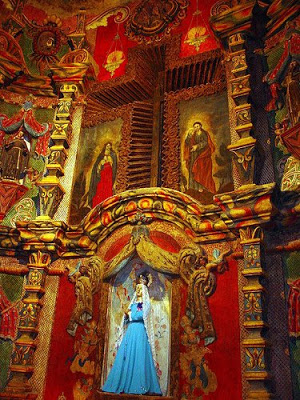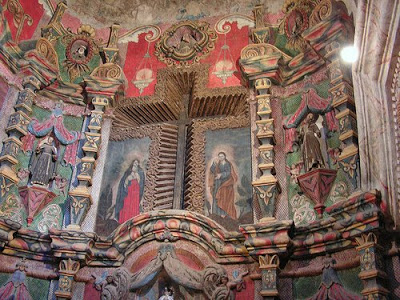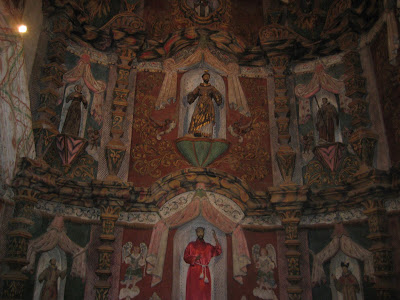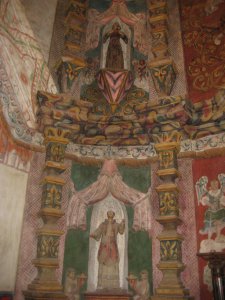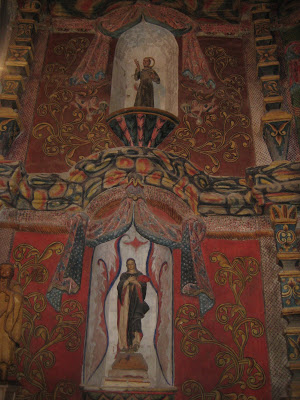 "For to us a child is born, to us a son is given: and the government shall be on his shoulder: and his name shall be called Wonderful, Counselor, The mighty God, The everlasting Father, The Prince of Peace." ~Isaiah 9:6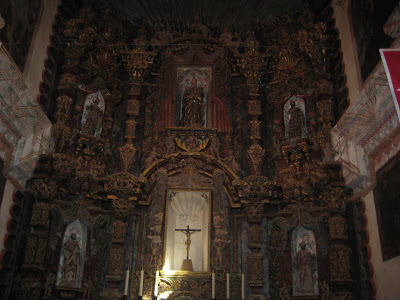 "Silent night, holy night,
Son of God, love's pure light
Radiant beams from Thy holy face
With the dawn of redeeming grace
Jesus, Lord, at Thy birth
Jesus, Lord, at Thy birth "