It was a perfect day in Pasadena last Saturday. I arrived in the morning at the Gamble House to insure that I would be able to purchase a ticket to view the home. While waiting for my tour to start I decided I would take the advice of Joni from Cote de Texas and Melissa of The Inspired Room and do a walk by of neighborhood homes.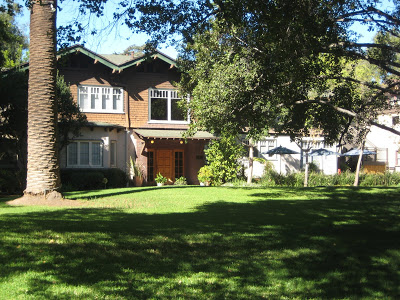 I love how this bright red door just pops against this grey exterior with white and black trim.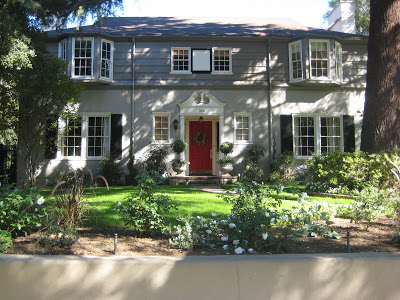 This house with the gabled roof and diamond window panes was begging me to live in it.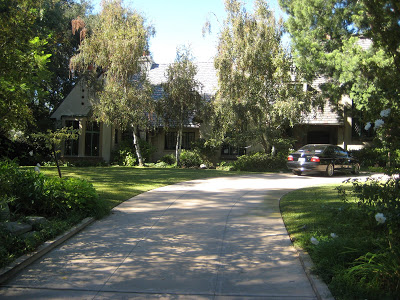 Isn't this one of the best garages you have ever seen? The river rock and brick is perfectly combined.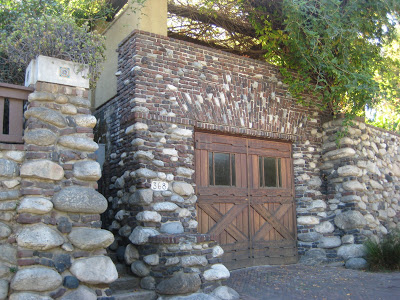 The gardens surrounding this Spanish Colonial home were absolutely lovely.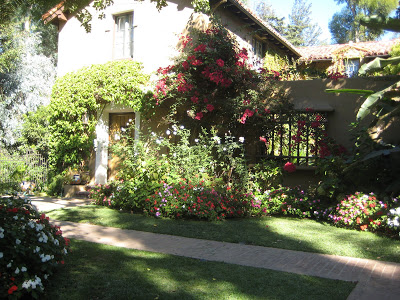 I had heard that there was a Frank Lloyd Wright home in the neighborhood and as I began to approach these gates I instantly knew I had arrived.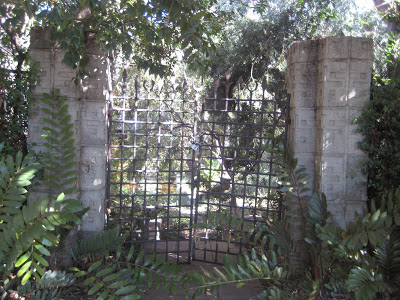 But it was so sad! Whoever is living here is not loving this home. It was almost impossible to see the home due to the overgrowth. But perhaps, that is exactly what the owners desire.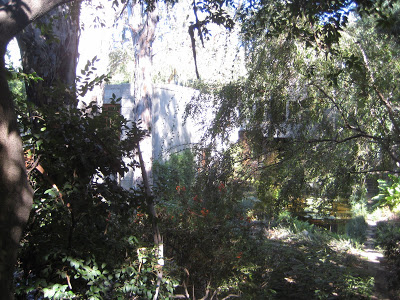 The house itself is concrete and very Aztec in feel. The window was classic FLW style.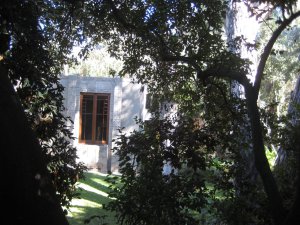 I
also met the little old lady from Pasadena. While I was taking a picture of this home I noticed her in the doorway waving to me. I put on my best smile and waved right back. Can you see her? I loved the rounded entry of her doorway.

I was rewarded by views such as this: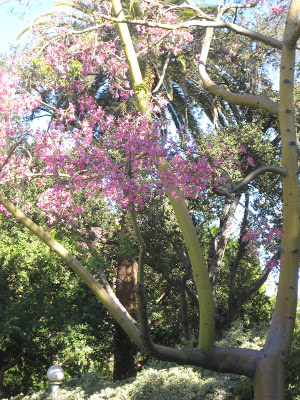 Now onto Friday Freebie.
This week's Friday Freebie has a creative theme. It includs two books for paper crafts, a bag of yummy fall candy, and two bags containing old buttons, sewing notions, and a bit of lace. If this speaks to you, leave me a comment. I will select a winner on Monday.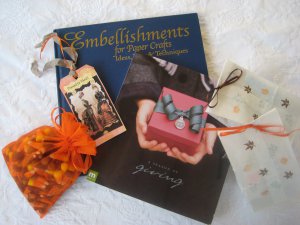 UPDATE: Using the
Random Number Generator
,
Lorrie from
Fabric Paper Thread
has won the giveaway. Congratulations Lorrie!