I am back home after a whirlwind trip to the Los Angeles area. I have SO much to share that I have decided to spread everything out over a few posts.
We arrived in sunny Hollywood around noon on Friday. Our first stop was a charming little bungalow that houses French General. I just adored the bougainvillea covered entryway.
French General
The main room of the house features beautiful antique textiles, some of which the owner, Kaari Meng, makes into delightful sachets and bags.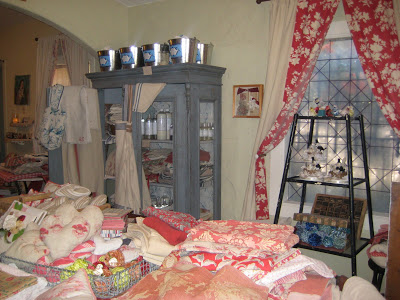 The textiles need a bit of TLC when cleaning, so there is a laundry section. This area smelled of lavender and the sea. Too bad, there is not a "scratch and sniff" button on the computer keyboard.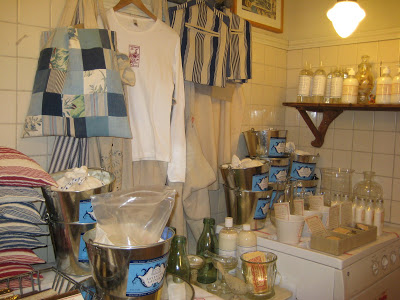 I have never seen such a wonderful vintage and antique millinery collection.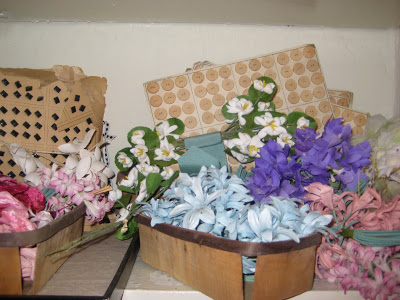 The buttons were oh so lovely. You can find them on her website if they capture your fancy.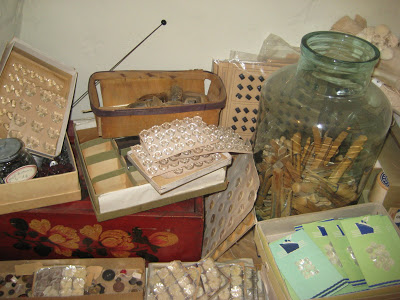 There are also row upon row of jars filled with beautiful beads and cabochons of every color of the rainbow. Sweet sigh.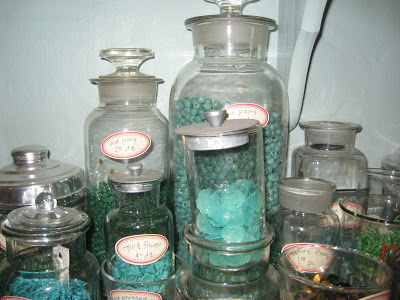 Did I mention the ribbons? A bit of heaven can exist on a spool. Can you guess what my favorite color palette is right now?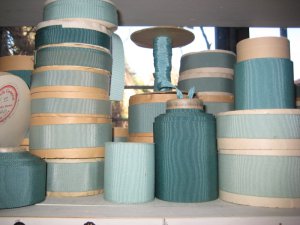 I could not resist and selected quite a few lovely things after about two hours of sifting and searching. I made my way to the checkout area where I was assisted by Mrs. Meng's delightful friend Dawn. She and Kaari have been friends for many years and it was touching to witness their relationship.
You'll have to wait to see what I bought, as I haven't decided which lovely things I will set aside for a future giveaway on my Friday Freebie posts.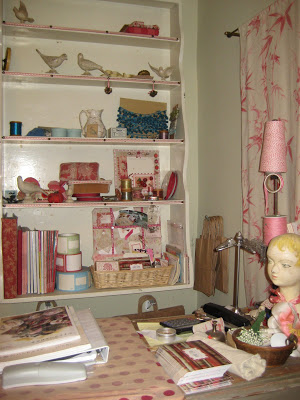 I found Mrs. Meng to be warm and friendly. She definitely has the je ne sais quoi of French style. She graciously signed my book and was a terrific sport when I asked for a photo.
I wish you could really see how beautifully blue her eyes were.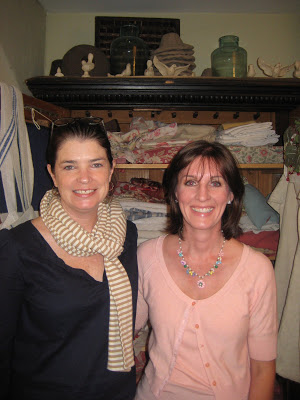 Thank you for coming along. Au Revoir!
Laura