I recently visited a wonderful little shop, Paris to the Moon. It is an amazing little gem located in Costa Mesa, California. Right behind PTTM is another store owned by Darren Calkins called the Paris Underground. It specializes in the dark side of Paris and I knew it would be a perfect store to adore in October.
Don't you just love the moon lantern?

Paris Underground
There are amazing little vignettes located throughout this tiny store.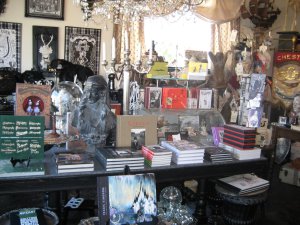 One part macabre and one part whimsy.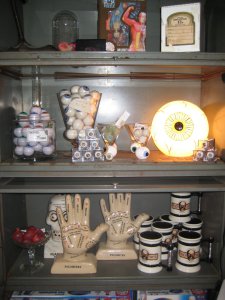 In case you have a shortage of eyeballs.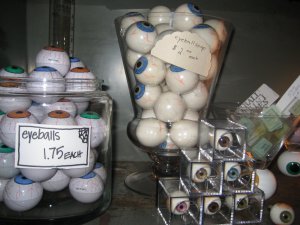 The black and white section was my favorite. Who knew that glitter and skulls could work so well together?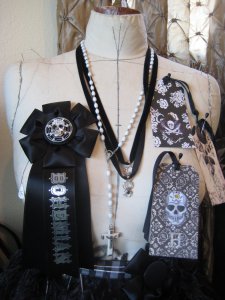 I loved the antique statue of the nun, fleur de lys coin purses, and black ostrich plumes.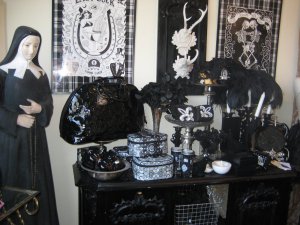 On one wall they had wallpapered with an old map of Paris. The globe gift containers were perfect for a world traveler.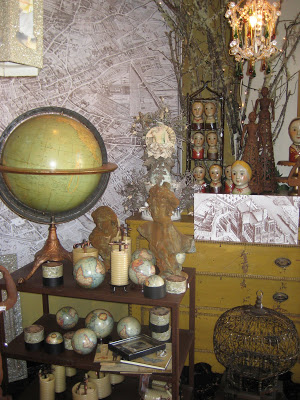 T
he religious icon area was lovely.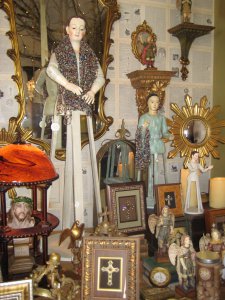 I soon will begin a new Friday post entitled: Friday Freebie. If you are a regular reader of this blog you know that I love to host giveaways. I also love the holiday season. So I thought, why not combine the two? Beginning November 7th until Christmas I will hold a Friday Freebie at least twice a month.