I recently went to the Boy Scout Council Building In Phoenix. It is actually quite nice. For my regular readers here is a quiz: What style is the building? 🙂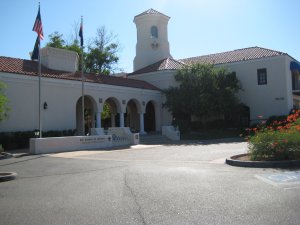 The interior courtyard with a lovely fountain.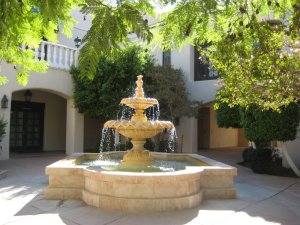 Another view of the courtyard.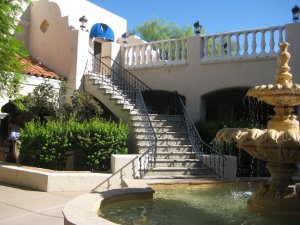 The Boy Scout fleur de lys emblem set into the concrete walkway.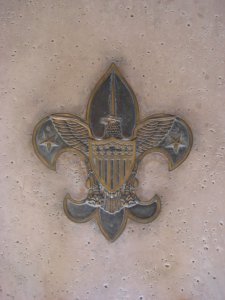 The gardeners were there pulling out the summer flowers and replacing them with fall plantings. I am sure this will be quite a lovely spot when they are finished.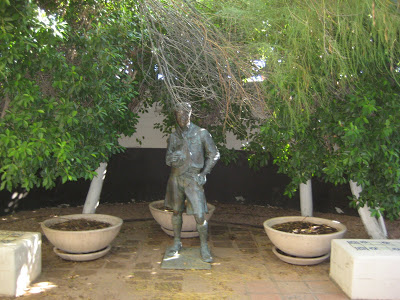 Inside I climbed the staircase to the second level and marveled at the Spanish Colonial lighting.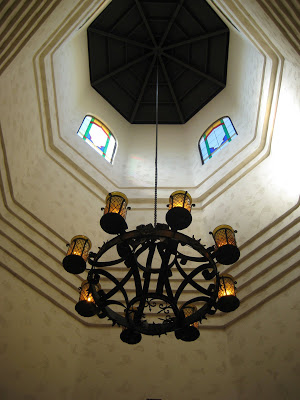 The stained glass was quite lovely.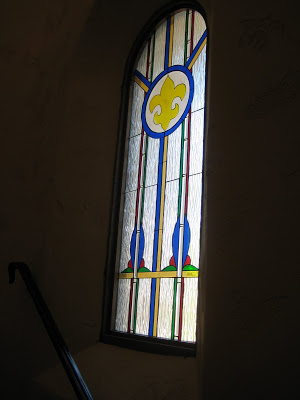 Tiger Cub Flag
So, why did I make a journey there? My sweet boy recently became a cub scout. A tiger cub specifically. The wonderful Mr. Decor, with his 12 hour work days and current quest to get his masters degree, is the den leader. I am right there alongside him as he often travels and I may need to lead sometimes. The first order of business we were told to accomplish was to create a den flag. I scoured the internet and came up with nothing. So, for those out there in the future who need to create a tiger cub flag here's what I came up with: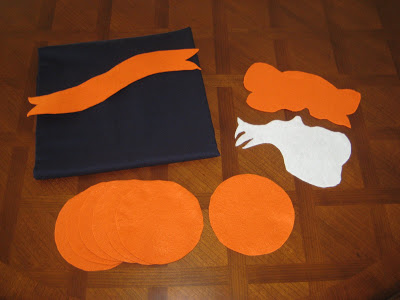 Navy cotton twill fabric, orange, and white felt cut into various shapes and some time spent at the sewing machine. I decided to create "paws" that the boys could decorate and add their names to with navy fabric paint I purchased at Michael's.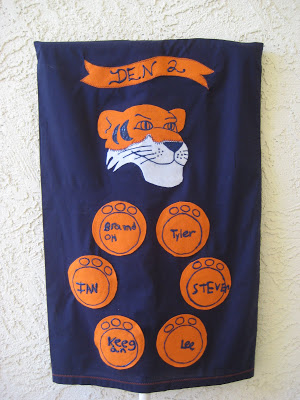 It's not a masterpiece by any means, but the smile below made the time involved worthwhile. Were you ever a Scout? Laura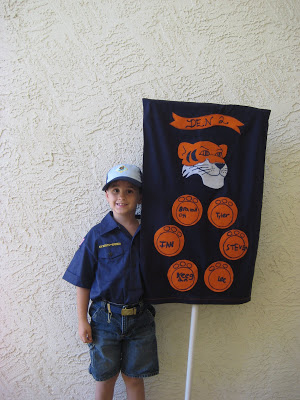 Were you ever a Scout?
Laura