Last year I joined forces with a local NOCC (National Ovarian Cancer Coalition) chapter to help create a greater awareness of this deadly disease. On the website they have a "test your knowledge" quiz about ovarian cancer and I will tell you that when I first took the test regarding the symptoms of ovarian cancer, I failed.
Ovarian Cancer whispers. I urge all readers to log on to this site and become more aware.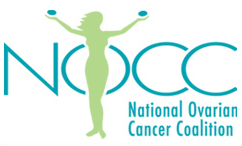 I feel very strongly that God has blessed me with my design talents and decided that I would share His gifts by volunteering to create healing havens for women in the Phoenix area who are currently battling or are survivors of the disease.
Every Friday throughout September I will show you a completed design and remind you to become more aware. Knowledge is power and health is everything.
Using only what was in the home I tried to create one room with a more relaxing and tranquil environment. This was one room BEFORE.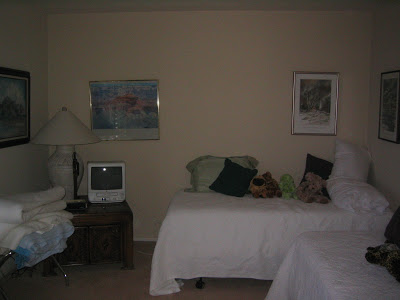 The AFTER picture. Appealing and inviting.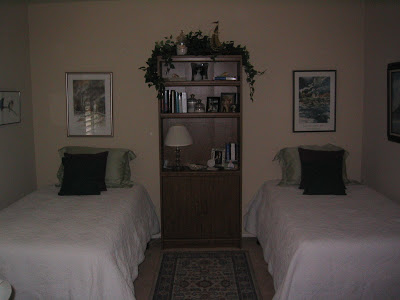 Another angle of the same room, BEFORE.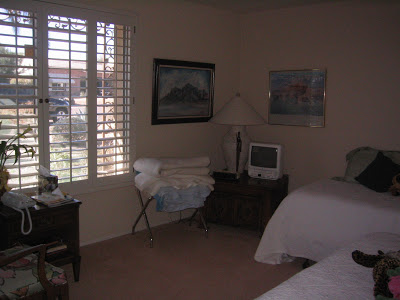 I was blessed beyond measure in working with this delightful woman. Although nothing was purchased for this redesign, the happiness that was hers (and also mine from her reaction) was absolutely priceless.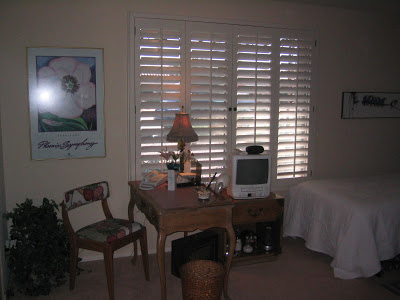 Ovarian cancer whispers. Please help break the silence.