I love fall! Sadly, I have not had the fall experience since we moved to the Phoenix area, from Georgia, three years ago. My cousin tortures me by sending me pictures of homes that are for sale in other parts country that actually have a fall. Like this beauty in Savannah.
It is a lovely Queen Anne style home circa 1903 in Ardsley Park.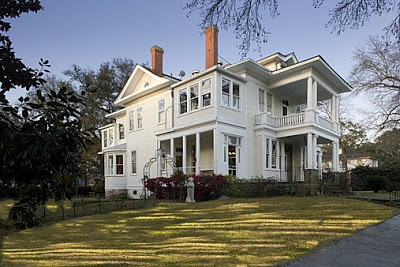 It has been recently renovated and much of the house remains true to the period.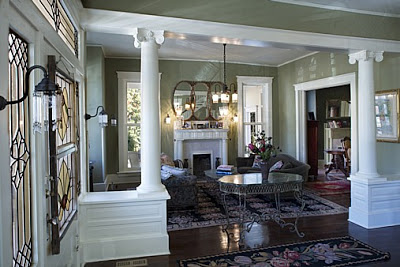 What calls your name, the window or the door?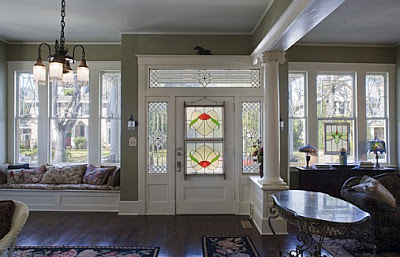 If this were my home, I would place the wicker on the front porch and have a large round table centered under the light fixture and cover it with books and treasures.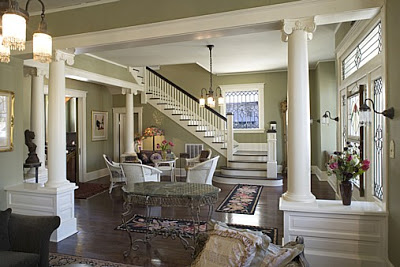 Exposed brick, a fireplace in the kitchen and a Victorian sideboard~love, love, love!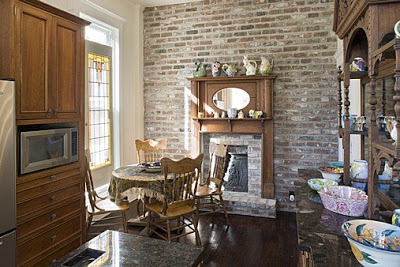 The floors are just beautiful! There are other pretty pictures on the Sotheby's website.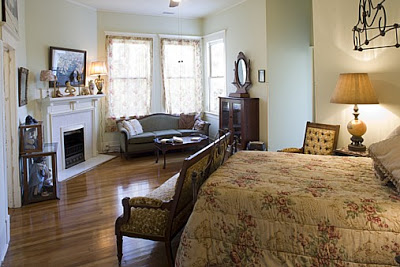 I know a few of my readers are moving, so I thought I'd offer a few tips when trying to sell a home. Make sure excess papers are stacked neatly in a pile or even better, in a basket. This will allow potential buyers to more easily envision themselves in the home, IE sitting on the window seat. Also, check the expiration date of your floral arrangements, both natural and faux.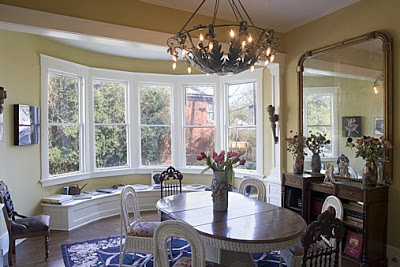 When anticipating a move, go ahead and pack up some of the excess furniture and accessories and place the items neatly stacked in the garage or invest in a temporary storage unit. It will make your rooms appear cleaner and larger. Please no PODS in the driveway though. 🙂
Buyers: When looking at a home, if the house is perfect, with the exception of the wall color, remember you can always choose another color, paint is not permanent.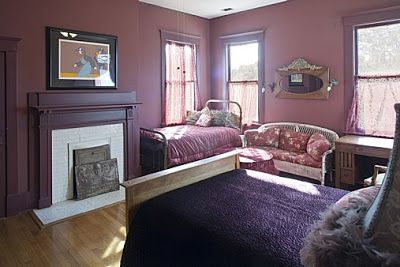 In real estate staging, keep in mind the famous quote by Ludwig Mies van der Rohe, "Less is more." While the "curtains" do match the chaise, they are blocking a beautiful view, as well as the light.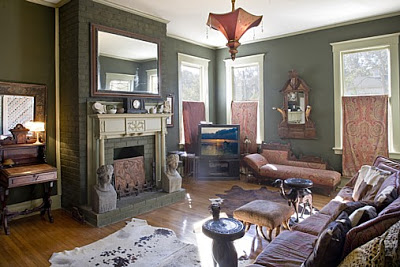 Thank you for dreaming with me.