Footstools are the diminutive little sister of the ottoman. I am currently Desperately Seeking A Footstool or two. This lovely painting by Mary Cassatt will give you a hint as to why I need two footstools.
Desperately Seeking A Footstool
I've written before about my miniature dachshund, Rudi. Like so many doxies he has back problems. Unfortunately, he loves to jump up and down from our couches. No amount of scolding, cajoling, pleading, and begging has been able to change this behavior. (Where is the dog whisperer when I need him?) The scene should look like this one entitled "Sleeping Dogs" by Diana Calvert.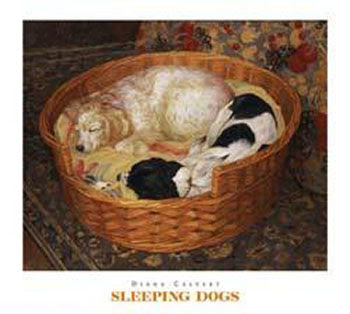 Yet, here he lays…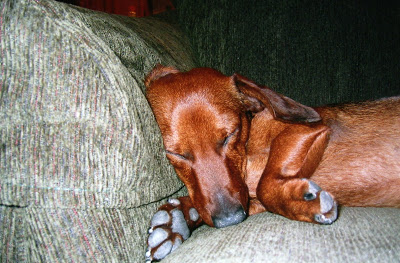 Accepting defeat, I am now trying to come up with ways to lessen the impact on his spine. I don't really have the room or the desire for a ramp or doggie steps. This leaves footstools. I already have one in my office that he uses quite willingly, so now I need to find one for the living room and one for the family room. I've checked all my favorite spots such as Homegoods and Kirkland, but can't find one that would really suit our decor. I did see this classic footstool from Ballard Designs that can be upholstered in a wide range of fabrics or COM (customers own material).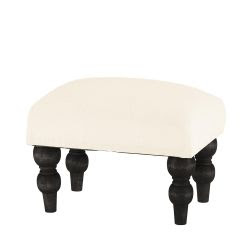 Here are a pair of antique Louis XIII walnut stools from
Lebreton Laurence
. They feature needlepoint covering. It's too bad that they carry a price tag of over $8,000. After all, they are for the dogs' use.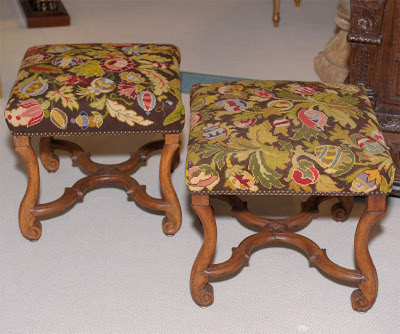 Also from Lebreton Laurence is this Neo-Classical Louis XVI-Style painted round footstool with original tapestry. My heart beats just a little faster just looking at it. Sigh.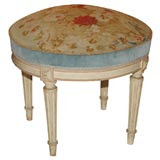 If you prefer a more cottage look, perhaps this Victorian wicker stool by Heywood Wakefield with birdcaging and curls is offered by
E.L. Higgins Antique Wicker
might suit you.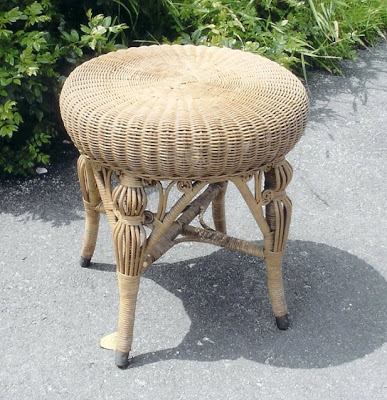 Checking out Etsy, I found this Scottie footstool from Good Wood Dogs. It's perfect if you desire kitsch.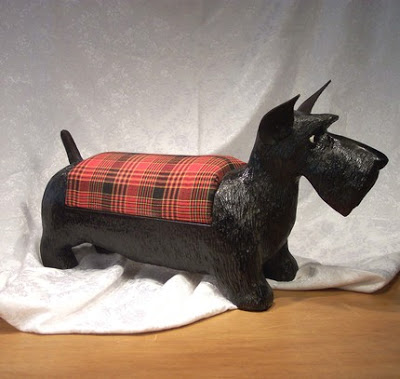 eBay Offerings 
Also high on the cute factor is this footstool currently up for bid on eBay.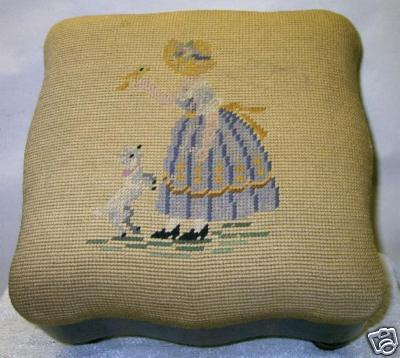 More eBay offerings.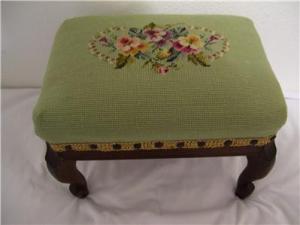 The following two images are up for auction. I REALLY love the second stool. It has that certain something that says, "I want to live in Laura's home and be jumped on by a very cute dog. " 🙂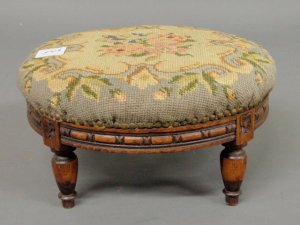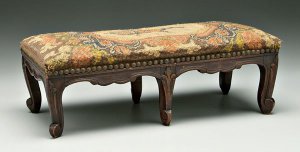 Of course buying a footstool specifically for a dog leaves some people wondering if I will soon be hanging the artwork of C.M. Coolidge, an American painter best known for his series of humanized dogs, on our walls.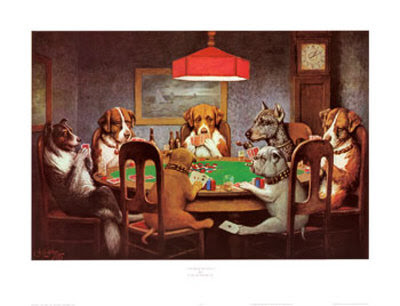 Even though his "Bold Bluff" and "Waterloo" sold in 2005 for $590,400.00, I promise I will not go completely to the dogs.
Laura
"Make your work to be in keeping with your purpose." ~Leonardo Da Vinci