Today I am 40. You Are Cordially Invited.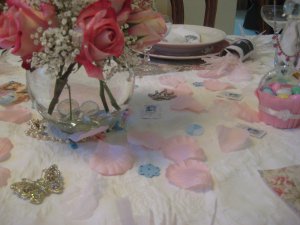 You Are Cordially Invited
I had written this post a few days ago before learning of my dad's passing.
A big celebration had been in the works by my children that I truly considered canceling. My sister in law Melody, who lives here in town, said, "Laura, don't cancel. Norm LOVED a party and I REALLY need a drink." (Who can argue with that?)
As my husband is currently overseas and will not return for awhile, it is actually comforting to me that dear, dear friends will surround me this evening.
You are among the dearest. I have to say that I have been absolutely overwhelmed with the love and support shown to me by my friends in the blogging community. So please join in the celebration of another year of life. It is so very precious.
For this Marie Antoinette themed birthday the invitation features a favorite image of the queen painted by one of my favorite artists, Elisabeth Vigee LeBrun. It aptly states: "Let them eat cake."
The Duchess of Decor summons you to court for an evening of enchantment and merrymaking to mark the occasion of her ladyships 40th birthday.
Wednesday, the twentieth of August, two thousand and eight.
Dinner shall commence at half after six.
The royal procession shall then journey to The Shout! House where the ladies shall attempt to lose their heads.
Lace, pearls and other frippery are highly encouraged.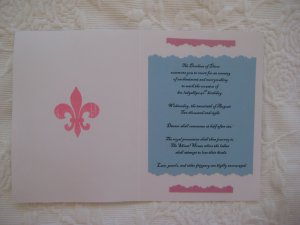 On the back of the card are directions to Chateau Gunn (which I would rather not disclose on the internet) and provides instruction that "Men, small children, beasts and those bearing gifts are most unwelcome. Those making their presence known shall be locked in the stocks."
So, select your gown and perhaps a pair of slippers.
Is red your color? This frock is quite fetching.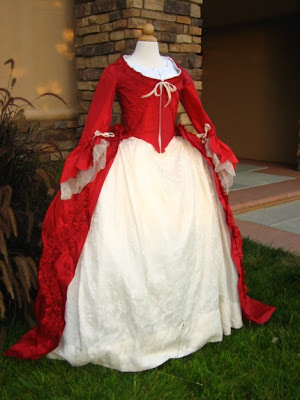 Perhaps a pink or aqua gown would suit you?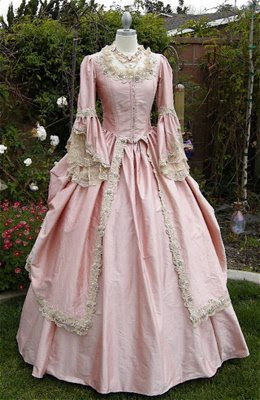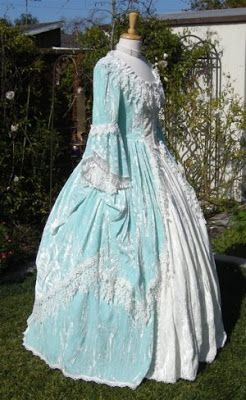 Don't you just adore these slippers from Fete et fleur?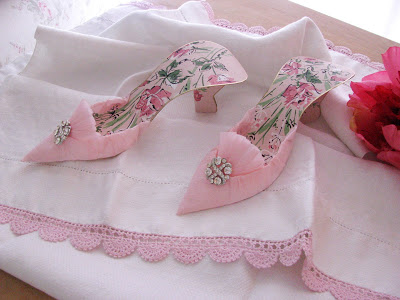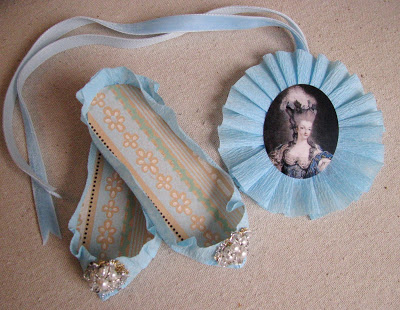 I will leave tomorrow for California but I promise a visual feast for the eyes in the near future. Laura