A client recently purchased a beautiful antique ladies writing desk from Paris Hotel Boutique as the inspiration piece for the redesign of her bedroom. Please Be Seated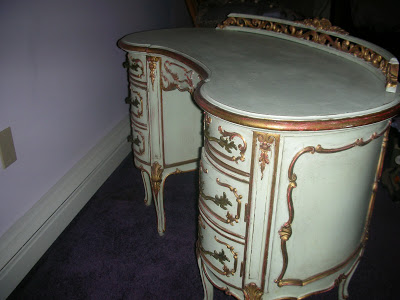 Please Be Seated
Such a beautiful desk needs a beautiful chair to accompany it, so the search was on.
Given that the client does plan on using the desk on a regular basis we opted not to purchase a delicate antique chair but a new reproduction.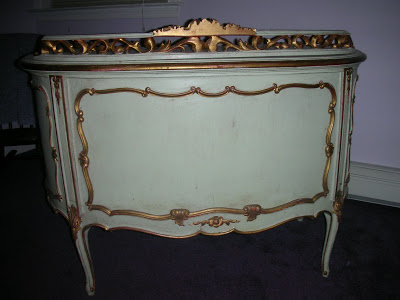 This chair is available from Ballard Designs and you can use any of their available fabrics or COM (customer's own material). While this is a nice chair, we both felt it did not have that certain "Je ne sais quoi".
Horchow had this chair with lovely carved rosettes on the seat back, but again it didn't quite have that little something extra.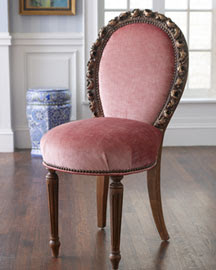 The search is over. The small addition of floral swags and medallions match the feel of the desk perfectly. It is from French Interiors.

The chair can be customized in fabric selection and finish. Isn't this French green with gold accents just beautiful?
"All that is eternal is out of date." ~ C. S. Lewis
You May Also Enjoy: