Today a great man passed away. My Dad. His name was Norman C. Phillips. Not only was he a great man, he was a great dad.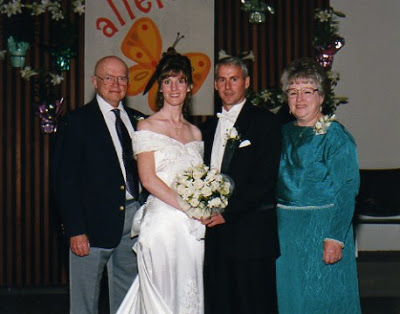 My Dad
He was also a very brave man. Thirty-two years ago he married my mother, Nadine. Did I mention that she had six children? He also had two sons, so that meant eight kids total. That is what I call love.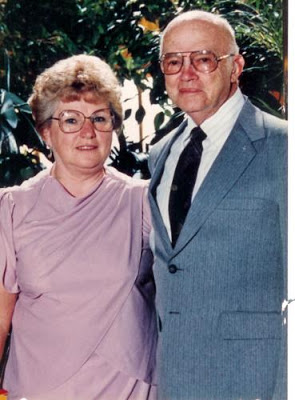 He loved big band music and was a fantastic dancer. Here he is cutting a rug with my sister in law Lisa at my wedding.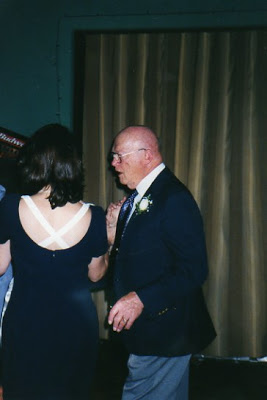 My dad was one of the original grill masters. No one will ever surpass his peppered turkey. He loved to eat and after I left home and would come to visit we often went out to lunch together while mom was at work. He was supposed to be on a diet, but I let him order things that he shouldn't have and it was our little secret.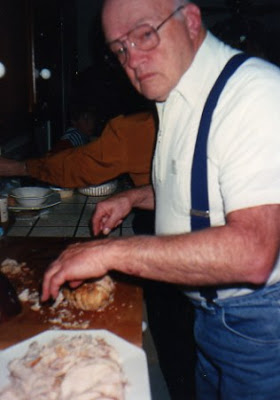 If he was outside, it was a rare event to see him without a ball cap on. Being a former Army/ A.C. man he absolutely loved the military-themed hats that my husband would send to him. He also proudly wore hats from the colleges his grandchildren attended and had quite the collection of various sports teams.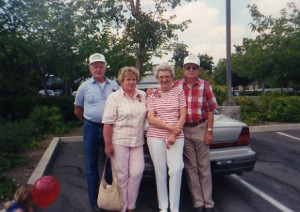 Ever the snappy dresser, when I brought home this apron from Germany he insisted on wearing it even though this was supposed to be a formal picture to celebrate my son's christening.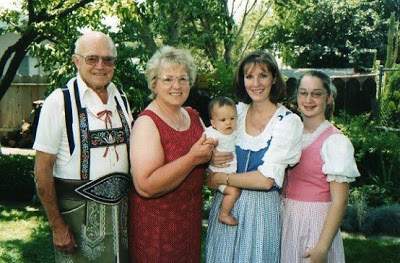 He was quiet, humble and easy to please. A true wizard with a toolbox, he was always willing to lend a hand. He loved golf and would beat you at cribbage every time. He also had the best legs. I guess it was from all his years of running.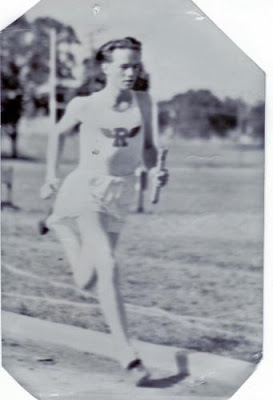 He will be missed and memories of him will be forever treasured.
Quiet Hero
My hero is the quiet type,
No marching bands, no media hype,
But through my eyes, it's plain to see,
A hero, God has sent to me.
With gentle strength and quiet pride,
All self-concern is set aside,
To reach out to our fellow man,
And be there with a helping hand.
Heroes are a rarity,
A blessing to humanity.
With all they give and all they do,
I'll bet the thing you never knew,
My quiet hero has always been you.
Author Unknown
I will be taking a bit of a blogging break as I need to travel
to California to be with my family. Prayers for a safe journey would be greatly appreciated. My mom has been hit extra hard as she is also suffering the loss of her sister, my Aunt

Corky

(Corliss Ann), yesterday to emphysema. Special thoughts would mean so much.
Laura