Oh, Deer! I love the use of deer in decor.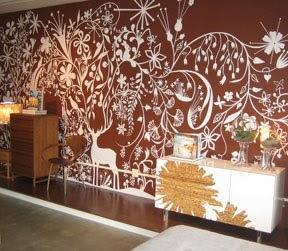 Oh, Deer!
I am not referring to the faux deer heads that graced many a wall last year in an effort to be cool and hip.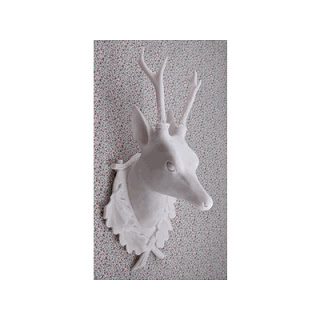 Nor am I speaking about the "welcome to the cabin" look of the antler chandelier. If that is your thing you can go here.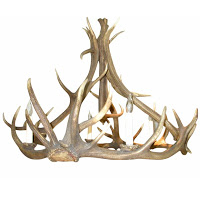 No, I am talking about the sweet as saccharin deer. Pure kitsch. Like Deery Lou from Sanrio.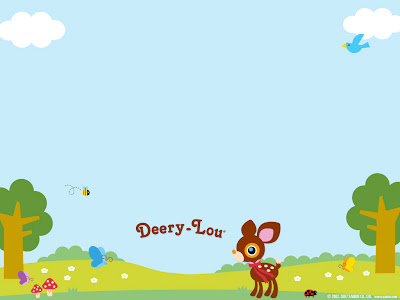 Or this darling pillow from Basic French.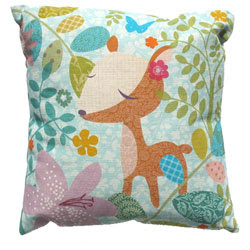 Now you can't have it everywhere. Just an accent piece here or there, like one platter in the kitchen.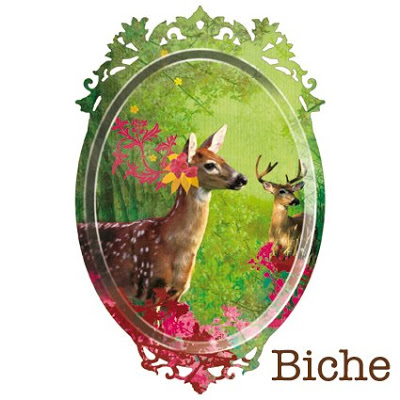 Wouldn't this lamp look sweet in a nursery?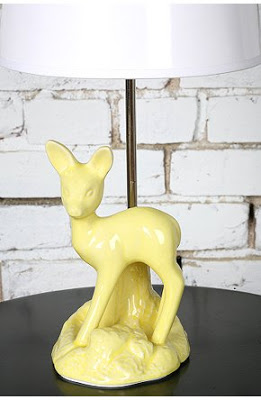 Or perhaps a shower curtain made from this fabric, Echino Woodland.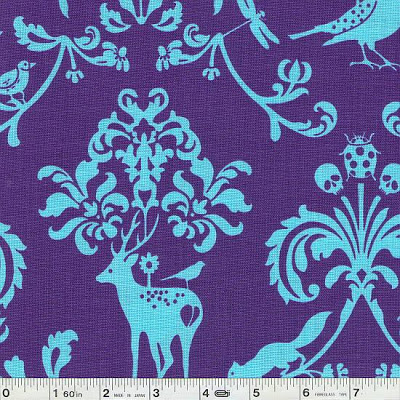 A deer head that I do like is this cute hat hanger.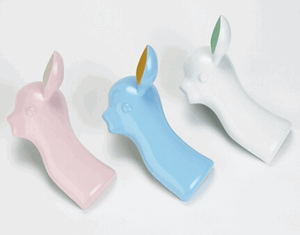 Plenty of deer ephemera can be found on eBay.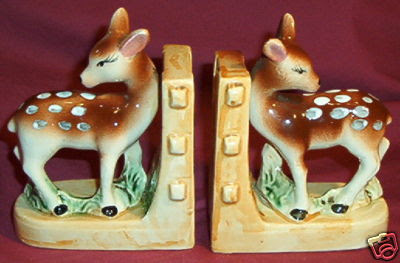 Etsy has over two hundred listings for deer kitsch.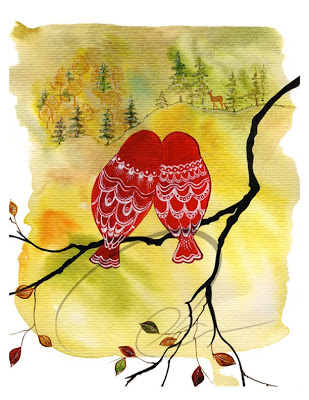 If you would like something temporary you could try this wall decal.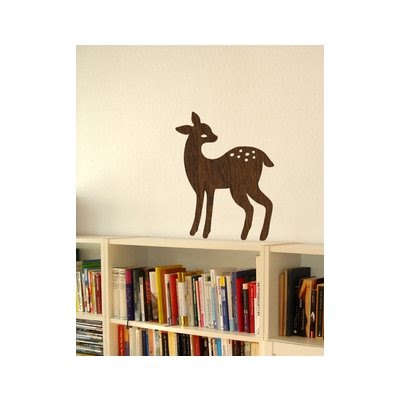 But one of my favorite artists and a designer is who well known for the use of deer in his artwork is Tord Boontje. Most of America became familiar with this fabulous man when Target made the brilliant decision to have him design their 2006 Christmas line.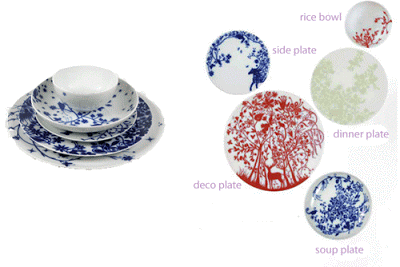 I first became aware of his lighting and streamer designs such as this lavender beauty around 2004.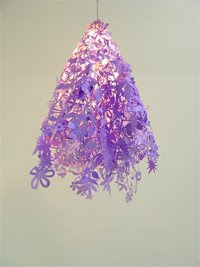 I absolutely love these curtain panels. This is a closeup of one of the panels. Amazing.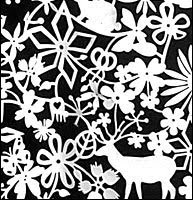 My current favorite Tord Boontie design is the extra large wall graphic which was shown at the beginning of this post. It just makes me want to sing.
"Doe a deer, a female deer.." anyone?
Laura