I am off doing a bit of research for a few upcoming historical decor posts that you all seem to like so well. In the meantime, I have left a post of a few of my favorite websites for you to peruse. Let's Go Shopping.  
Let's Go Shopping
First up is Bell'occhio. I have been to this wonderful shop that is located in the heart of one of my favorite cities, San Francisco. They carry a wide range of things such as these Happy Hampers.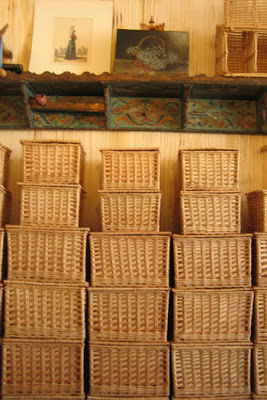 I love this teacup. There could be endless gift ideas spilling out of it.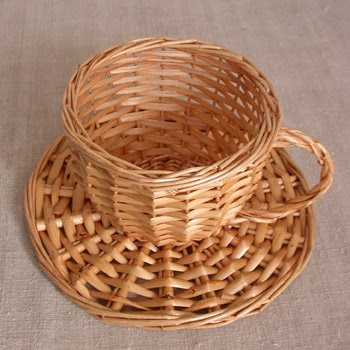 In the "Papeterie" section they carry yummy ribbon, among other things.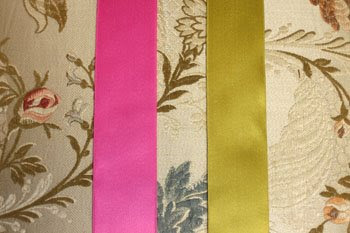 Hop on over and click on "Maison" where these cute birds can be found.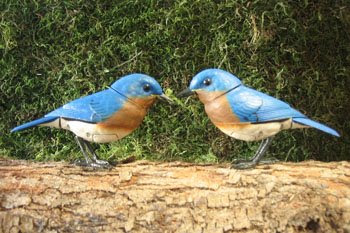 Love the pearl earrings in the Beaute' section. Love~ love~ love! Very Mary Antoinette. While you are there, smile at the "Mouche Packets".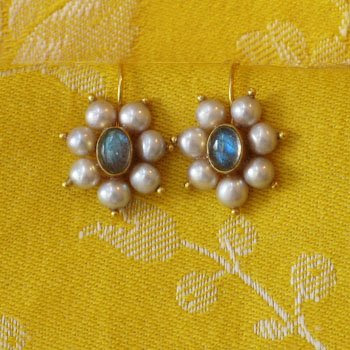 Origines
Next is the "Look all you want, but don't touch per Mr. Decor" site that is Origines. They are located in France and carry wonderful architectural antiques.
I adore this piece.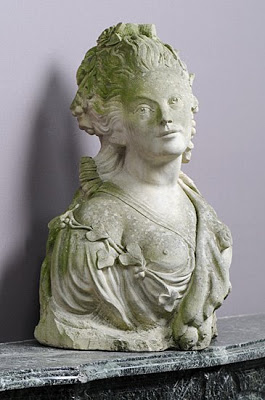 Mmmm so many wonderful possibilities. The photo reminds me a bit of the Winchester Mystery House: staircases that lead to nowhere.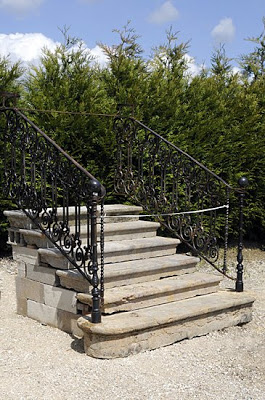 Mantles, cornices, and andirons, oh my!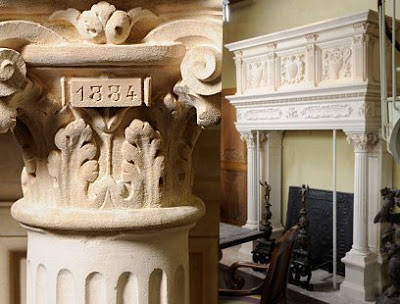 Can I also have the home that went with this?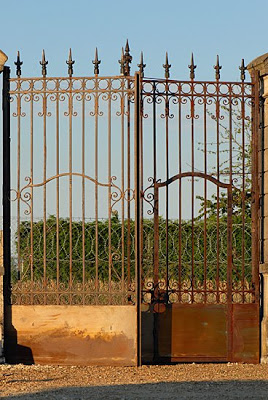 Old Plank
My cousin sent me a link to a site called "Old Plank". It features an assortment of antique and reproduction pieces.
I'd like to have this on my bed.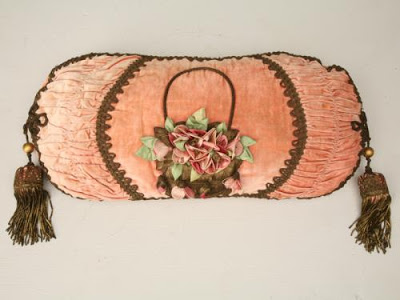 This would fit right in with my collection of antique wire baskets.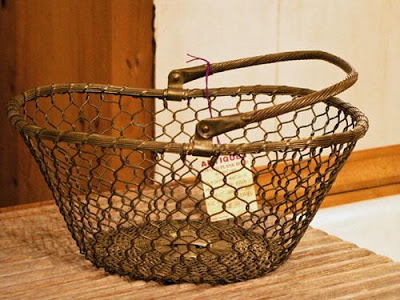 I would find a place for this, I promise.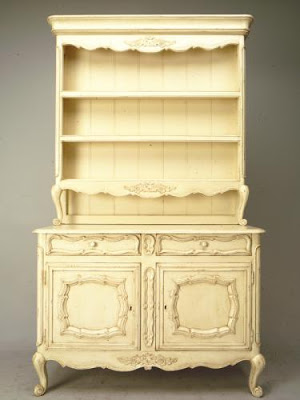 These dollhouses appeal to the wee small child in me.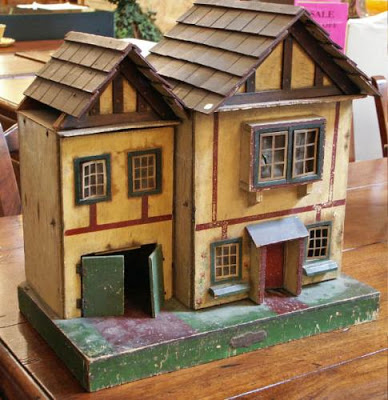 Shutters, sigh.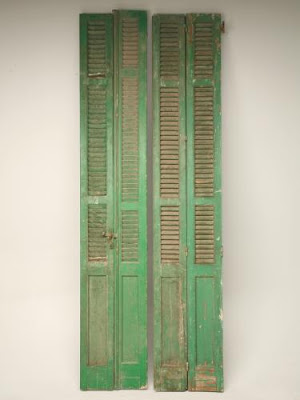 Another favorite site is: French Blue & Co. Go and ring the doorbell.
UPDATE: they are no longer in business.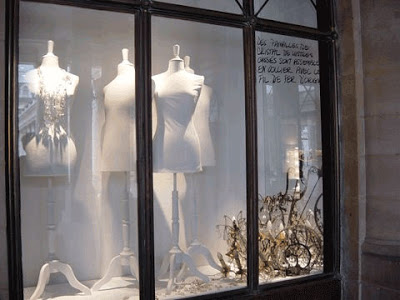 Made with Love by Hannah 
For the Fashionistas:
This portion of the program I have entitled "Skirts for the Hip". Living in Phoenix it is hot in the summer. Yes, that is a bit of an understatement. I find that I like wearing skirts. They keep me cool and yet still look professional. I come from the small waist/curvy hip gene pool. It's often a struggle to find something that fits without alteration.
I knew I was going to love her because some of her best friends are gnomes.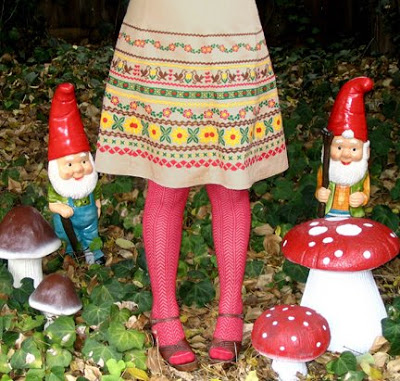 She sews and silkscreens lovely confections such as these: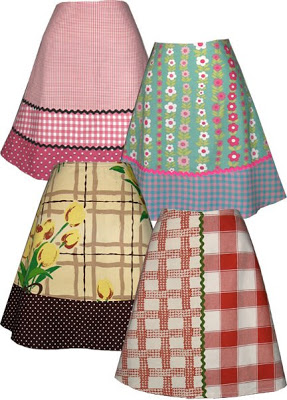 I ordered the
blue tree top skirt
complete with bird brooch and the limited edition "parfait skirt" seen below. When I first wore it my daughter said, "Mom, I don't know whether I should sing "Lollypop Guild" or ask you to play Candyland."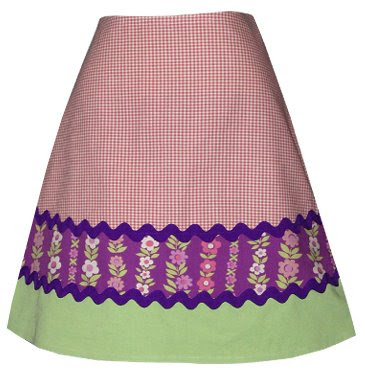 I also have my eye on the red mushroom necklace. It reminds me of when I lived in Germany. There, the mushroom, as well as the ladybug, is a symbol of good luck.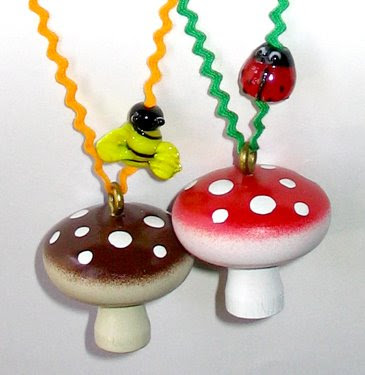 The lovely Hannah also has a blog, Knick Knacks, and Ric Rac. She truly is "Queen of the Oh So Cute Knick-Knacks". On the blog you can learn to make these: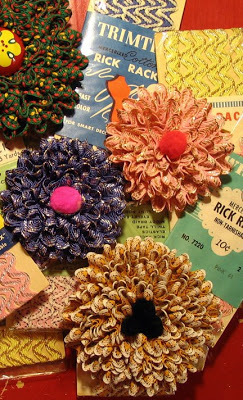 She also shows you her home and "office" where the magic happens.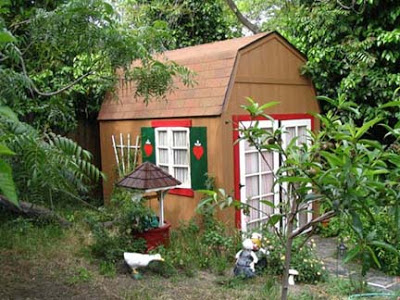 Happy Shopping!
Laura