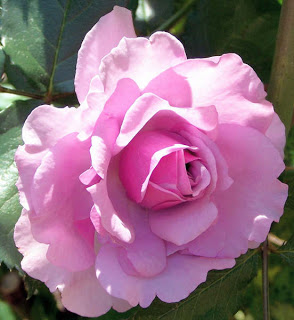 I am a lover of all things floral. I wear floral patterned clothing. I decorate with all things floral. I have even been known to sugar a few organically grown flowers to decorate cupcakes.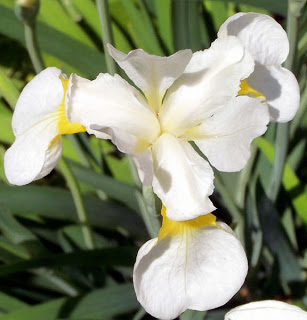 I believe whole heartily in blooming where you are planted. With each move, in every home I have lived in, I have planted bulbs, pretty annuals, and faithful perennials.
Then I moved to the Phoenix area.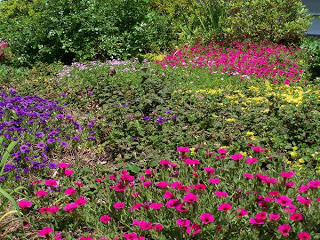 If you know anything about zoning, number 9 is one tough cookie. Yes, it's a desert. Ever the Pollyanna, I initially thought, "Surely, one could get flowers to grow here."
Everything I planted the first summer quickly went onto the gardeners graveyard.
The second summer Mr. Decor lovingly installed drips lines. I payed attention to tags and did a bit of research. Sadly, there was still quite a bit of life lost.
This is now summer #3. I have accepted that my summer garden will contain mostly lantana, vinca's and ice plants.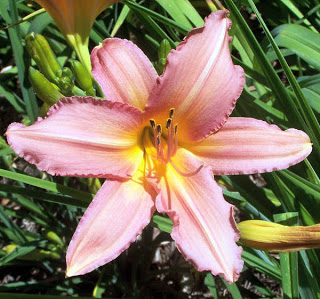 Still, I miss seeing lilies, azaleas, daffodils and tulips. While our climbing roses are not dead, they aren't exactly blooming proficiently either. But one of the reasons I love blogging is that you meet wonderful people from all over the world. People who are happy to share their gardens with you.
One such person who recently came across my path is Mildred of Canton, GA. Mildred does not have a blog of her own, but is a devoted reader of many blogs.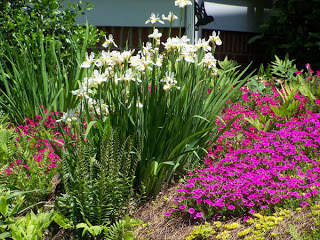 As you may have surmised, these are photos of Mildred's garden, taken by her husband, John.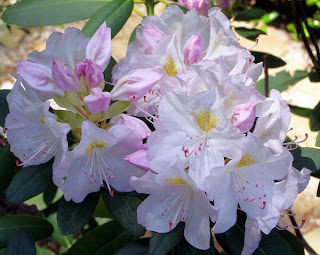 Mildred cultivates all this beauty in addition to caring for her mother, who has been blind for many years, has dementia and now sadly is under the care of hospice. Mildred's husband John is also not in the best of health. But they all take great joy in the creek, moss, ferns and flowers that grace their property. Overseeing it all is their darling wire haired dachshund, Harriet.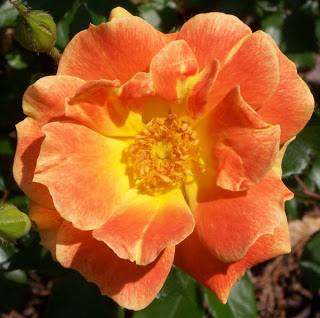 One thing that is truly beautiful about Mildred's garden is that she and her mother have spent hours pouring over catalogs and selecting varieties that carry the names of beloved friends and family members.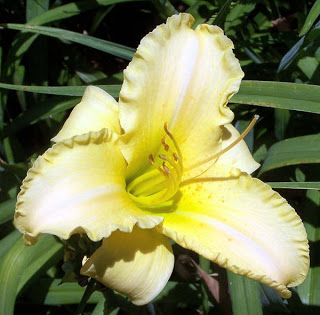 Recently, Mildred selected several lilies bearing the names of her closest friends. She planted the flowers in a circular pattern to indicate that their relationship is, in her own words, "Never ending." I truly love this idea.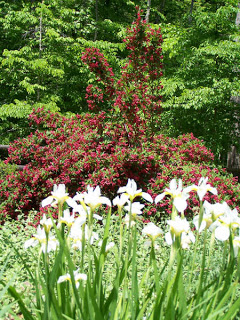 Mildred is a dear rose blooming amongst the thorns of life.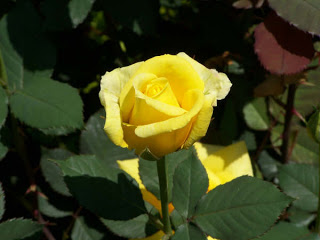 Yes indeed, if friends were flowers, I surely would pick Mildred. ___________________________________________________________
Last week's quote:
"We on this continent should never forget that men first crossed the Atlantic not to find soil for their ploughs but to secure liberty for their souls." ~Robert J. McCracken