Shortly after the Revolutionary War, Americans began to celebrate their Independence in almost every aspect of their lives. One of the most lasting forms of patriotism came in the form of Federal architecture. Before the war with England, many homes had been built in the Georgian style that honored the British monarchs, George I-IV. The new architecture, which was a variation of neo classical design, came to be known as the Federal style, which occurred in the post revolutionary years until around 1830.

Woodlawn, was built in 1805.
While Georgian and Federalist homes are very similar, there are a few areas that distinguish the two. Georgian homes are very angular and generally square. Federal style homes often have curved lines and and very detailed decorative flourishes. Georgian homes are generally built of brick or stone while Federal homes have a smooth facade usually built of clapboard.

This home was once owned by Henry Wadsworth Longfellow and was also at one time occupied by George Washington.

Roofs can be flat, low pitched or hipped ( sloped on all four sides) and are often shielded with a balustrade.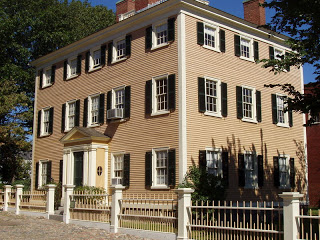 The Benjamin Hawkes house in Salem, Massachusetts.

You will often find a Palladian (or fanlight) window over the entry way door.

As well as narrow side windows on either side of the front door.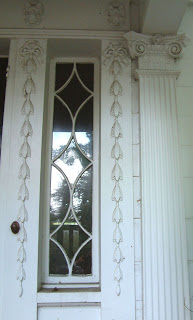 Decorative crowns can often be found over windows or the front door.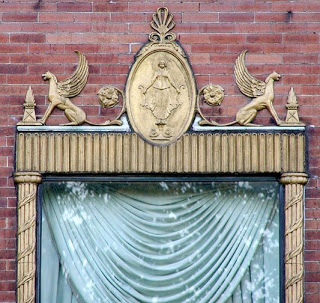 American eagle motifs show up in a variety of mediums both in the interior and exterior.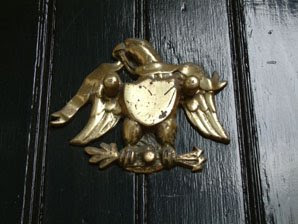 More elaborate homes have rounded porches that are supported by columns that are topped by beautiful capitals.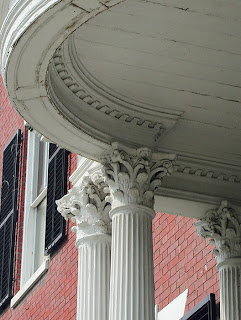 Windows are arranged symmetrically and generally are double sash, with six, eight or twelve panes of glass which are separated by thin wooden supports called muntins. Shutters are also a key characteristic on Federal styled homes.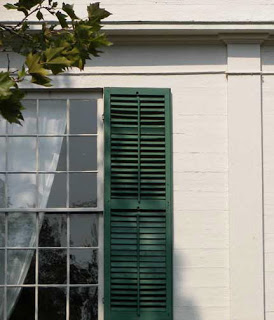 This is a grand example of tooth like dentil moldings topping the cornice.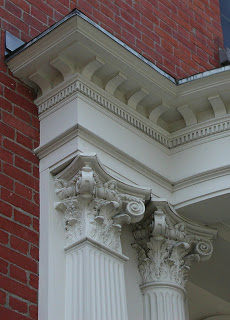 While Federal styled homes were generally built for the wealthy, there are examples, such as the Millard and Abigail Fillmore house in East Aurora, New York, that show a more modest home.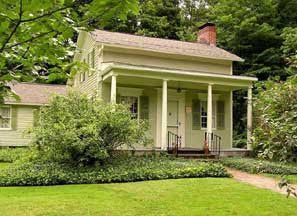 Sadly, as some of these grand historical homes are now well over 200 years old, many have fallen into disrepair or being torn down. Please check your area for conservation efforts so that these architectural displays of our forefathers early patriotism will remain a part of our county's glorious heritage.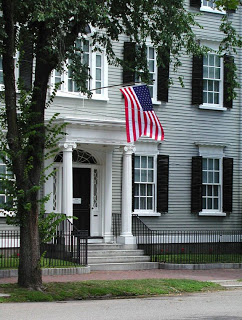 Long may she wave.
This post is dedicated to our men and women serving in the armed forces who know firsthand that freedom isn't free.