You could ring up any of my friends from high school and ask them what my favorite band was and I am sure that they would all provide the correct answer. So feverish was my adoration for Wham! that it could only be rivaled by the girls in the Ed Sullivan audience when the Beatles first performed. George Michael was my favorite of the dashing duo.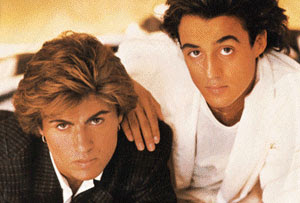 My allegiance continued even when George went on to a solo career.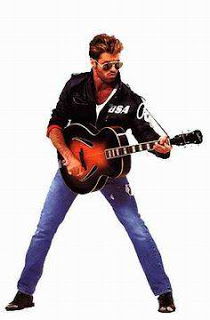 George made some bad decisions that were well documented in the tabloids and consequently broke my heart. Eventually I grew up and got over it. A few months ago my daughter, well aware of my teenage crush, mentioned to me that George was coming to town. I immediately said that I wouldn't go. I would instead cling to my perfect memory of a concert that I had attended when I was 16. I happened to mention to my oldest and dearest friend T that he was coming. Before I knew it, I had 2 tickets in my hand and she had booked her flight from LA.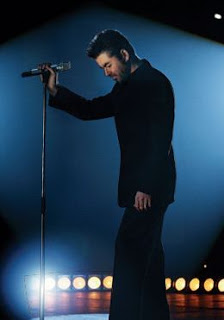 Above images
Last night when the lights dimmed and the first few bars of an all to familiar tune began I entered a time portal and became 16 again~ screaming ensued, as well as some jumping up and down. (This is all quite embarrassing to admit. 🙂 Like the rest of us George has aged, but he still had the moves. More importantly, he still had the voice. For two solid hours the man sang and I was deliriously happy. He has resumed his postion of first love on the pedestal of my heart.

Of course this is a decorating blog, so I thought you might like to see his gorgeous home.

This 16th century masterpiece is located an hour outside of London on the river Thames.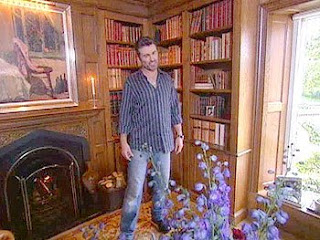 George in his library that houses several antique books.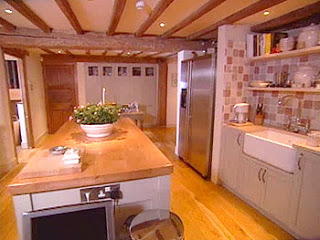 The kitchen features an Aga cooker, which is a staple in many British kitchens.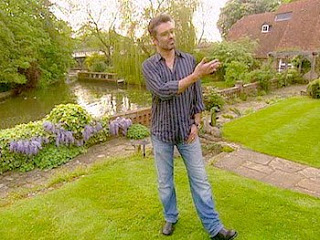 Above images
Sigh~ look at that garden. Isn't it lovely?
Thank you T for a great memory and yes Cyndi, he did sing "Careless Whisper".
_________________________________________________________________________________________________________________
Last week's quote:
"It is the sweet, simple things of life which are the real ones after all. "
Laura Ingalls Wilder, author