It has been wonderful to step off the hamster wheel of my life and just breathe. After months of simultaneously going to school and running a home and business, I have had a few days of Taking Time To Play.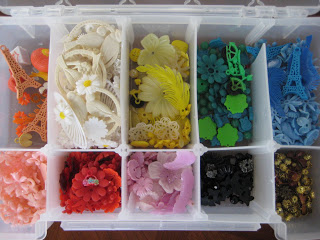 Taking Time To Play
My dear grandmother, who is in the midst of downsizing, regularly sends packages of the most interesting things such as vintage charms and old jewelry. I have just been tucking these things away in my closet.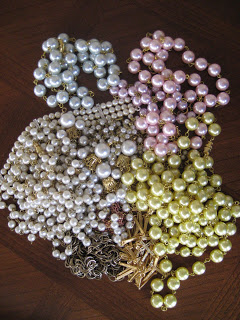 As the apple did not fall far from the tree, I also tend to be drawn to similar treasures found at flea markets, estate sales, eBay and Etsy. I decided to bring the entire collection out and start taking apart unsalvageable items and cleaning and rewiring beads. I should have taken a before picture of that pile, but I have a hard time photographing messes. (Smile)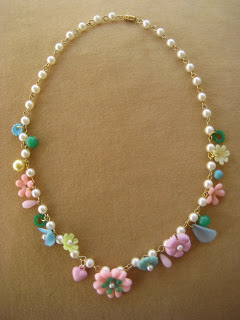 I decided to combine the vintage beads and charms and voila! A happy springtime necklace. I made a few bracelets for little girls as well.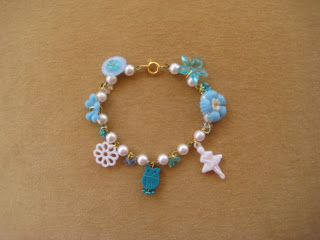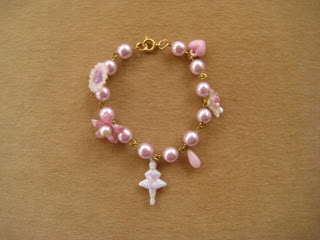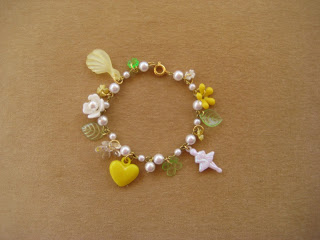 If you like what you see, click on the Etsy button on the right side of the page. I am sure a few more treasures will make their way onto the site within the week.