I absolutely adore the style of Annie Brahler. She is the owner of Euro Trash . Mrs. Brahler has been featured in many magazines such as Country Living and this is why: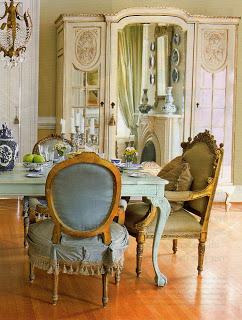 The dressmaker details on her slip covered dining chairs are just delicious.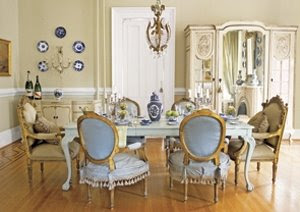 A girls dream boudoir.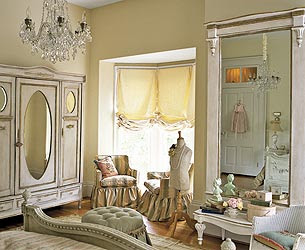 She is lucky enough to live in a Beaux Art style home.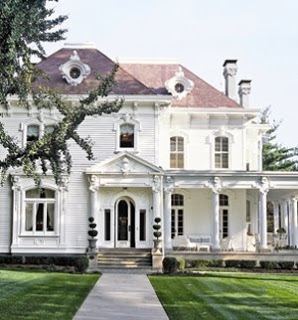 It has fantastic architectural features such as this archway in her living room.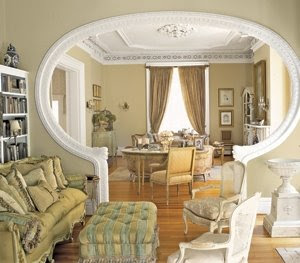 A perfect spot for tea and scones.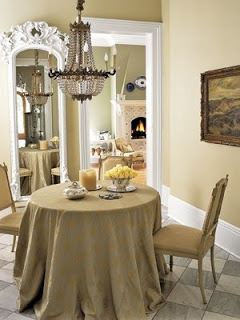 The following rooms were also featured in Country Living and belong to Annie's seamstress, Pat King.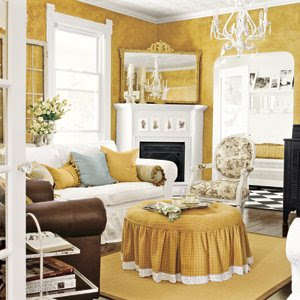 I love the gold, brown and robin eggs blue color palette.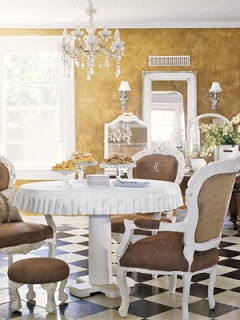 The monogramming on the chairs is just the right touch.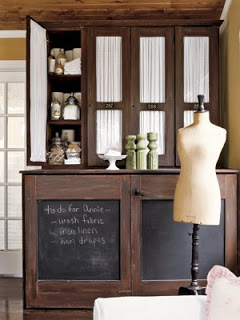 For a closer look pick up the current issue of Home Companion Magazine. It features even more of Annie Brahler's gloriousness.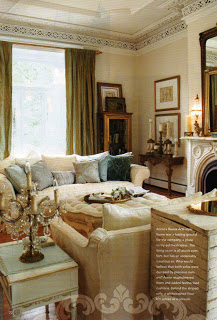 Bring on the ormolu and glitz.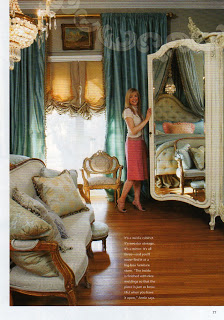 What a clever girl to take an old buffet and make a kitchen island!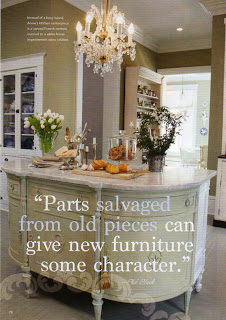 Is anyone else a member of the "I adore Annie" fan club?