Sunday was a wonderful day at the Rose Bowl flea market. We arrived a little after 8 am and it was already hot, hot, hot! Perhaps you would like to see the Rose Bowl Treasures.
My friend T was laughing about my cart, but in a short matter of time, she was helping me fill it up.
I was excited to find a terrific barkcloth liner for the cart. I have been thinking about sewing one up for ages, but have not had the time.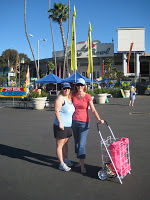 Rose Bowl Treasures
The vendors had an assortment of things to sell. There was definitely something for everyone.
One nice and talented vendor was Donna Wilson. She creates fun bags using vintage suitcases and images. http://www.timelesstotes.etsy.com/ (If you click on the photos, it will enlarge the image.)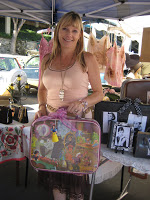 Elizabeth, a British seamstress, offered wonderful box pillows in a great selection of fabric.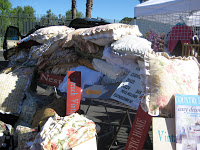 I bought two for my bedroom settee.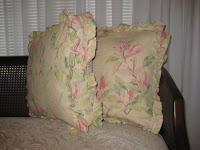 It is almost impossible for me to pass by any table or bin that holds buttons, lace, and tatting. I have a few projects in mind for this lovely assortment. I promise to share soon.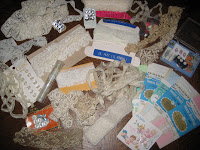 I found some wonderful barkcloth covers for my formal dining chairs. We often have dinner guests in the under 5 age range and it will be grand to just pop these off to the dry cleaners and save the ivory upholstery underneath.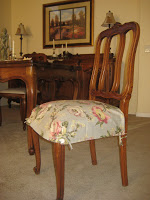 The Fashionista found an old suitcase with purple lining and a metal filigree perfume tray she plans on painting. She has already filled it for its intended use: holding sunglasses and bling rings.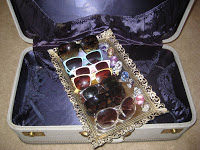 Have you ever been to the Rose Bowl?
Laura